The best project you will ever work on is yourself
Let's talk
about…Donate
Voluntary giving is very important to us. As a local charity, donations help us to continue to provide services that help and support those in the local community who need it most. From individuals who have a mental health need, to those who care for someone with mental health issues, your donation will provide services that can support mental health services. To go through to our donation page click the button below:

Want another way to support us?
AmazonSmile provide alternative ways to support us!
AmazonSmile – How does it work
When first visiting smile.amazon.co.uk, customers are prompted to select a charitable organisation. Amazon will give 0.5% of the net purchase price (excluding VAT and other shipping fees) of eligible AmazonSmile purchases to the charitable organisations selected by our customers. Click the button below to get started.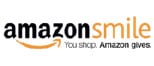 Willing
to help?
Would you like to remember Lamp in your will? Click on the button below to find out more information.
Ask for help
It's available. And there is hope
Let's talk about mental health