Independent community mental health advocacy
Mental Health Advocacy
Our mission is to navigate people through the complexities of mental health support and empower them to rebuild their lives.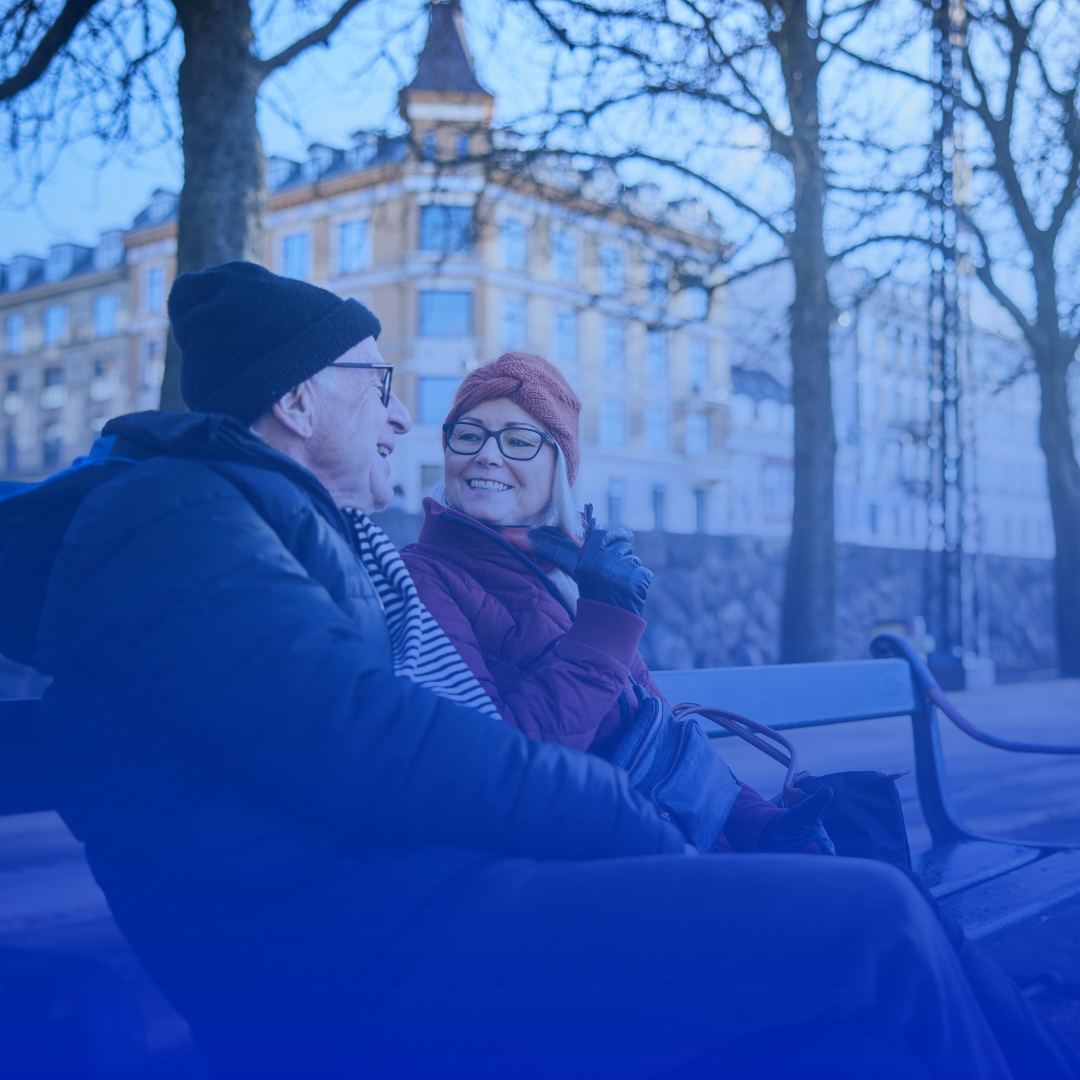 mental health advocacy service
Lamp (Leicestershire Action for Mental Health Project) provides independent community mental health advocacy to the people of Leicester, Leicestershire and Rutland, including support to families and carers.
Established in 1989, we are by the side of individuals struggling to navigate and access mental health services, supporting those feeling vulnerable, confused and unsure where to turn.
We aim to explore options and empower individuals to speak up and make sure that their voice is heard throughout their recovery journey.
choose the right service for you
How we help…
Our dedicated team of advocacy specialists provide a free independent mental health service to help people who:
Want to access care and support for their mental health well-being
Would like help with a mental health diagnosis
Would like help understanding their rights regarding their mental health care
Wish to question a decision about their care and support
Would like support at care appointments
Care for someone with mental health issues
Have a mental health need (or are concerned about a family member, colleague or friend)
Exploring a person's concerns and scoping out what options are available to them
Challenging local mental health teams
Supporting a person to attend an appointment with a GP or Psychiatrist
Phoning care professionals on behalf of the individual to seek answers or updates
Researching and delving deeper into a person's experiences including symptoms of a mental health condition, and side effects of medication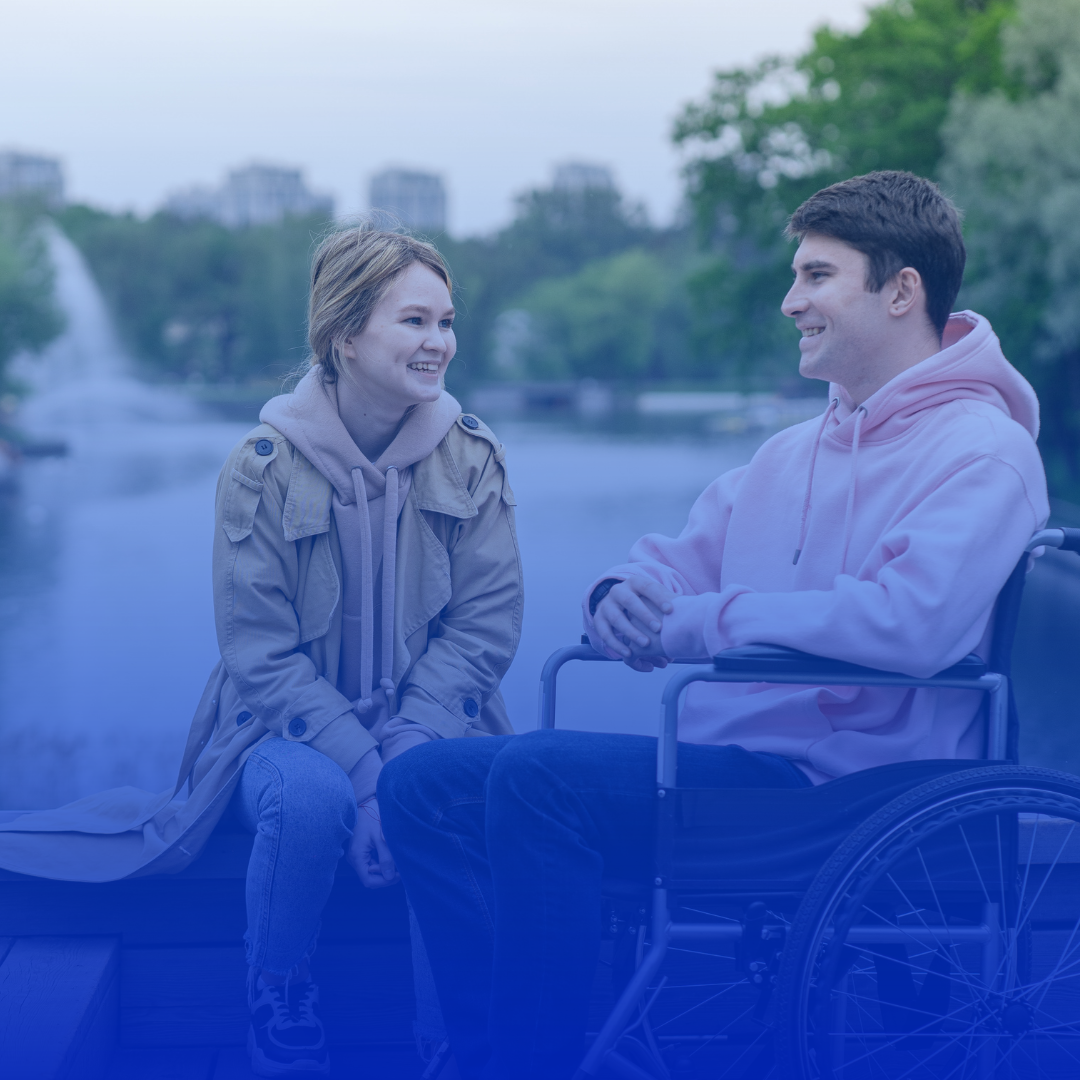 From the moment Lamp got involved, it strengthened my resolve to carry on. The charity provides a vital service, not only for the people suffering with mental health, but to the families supporting them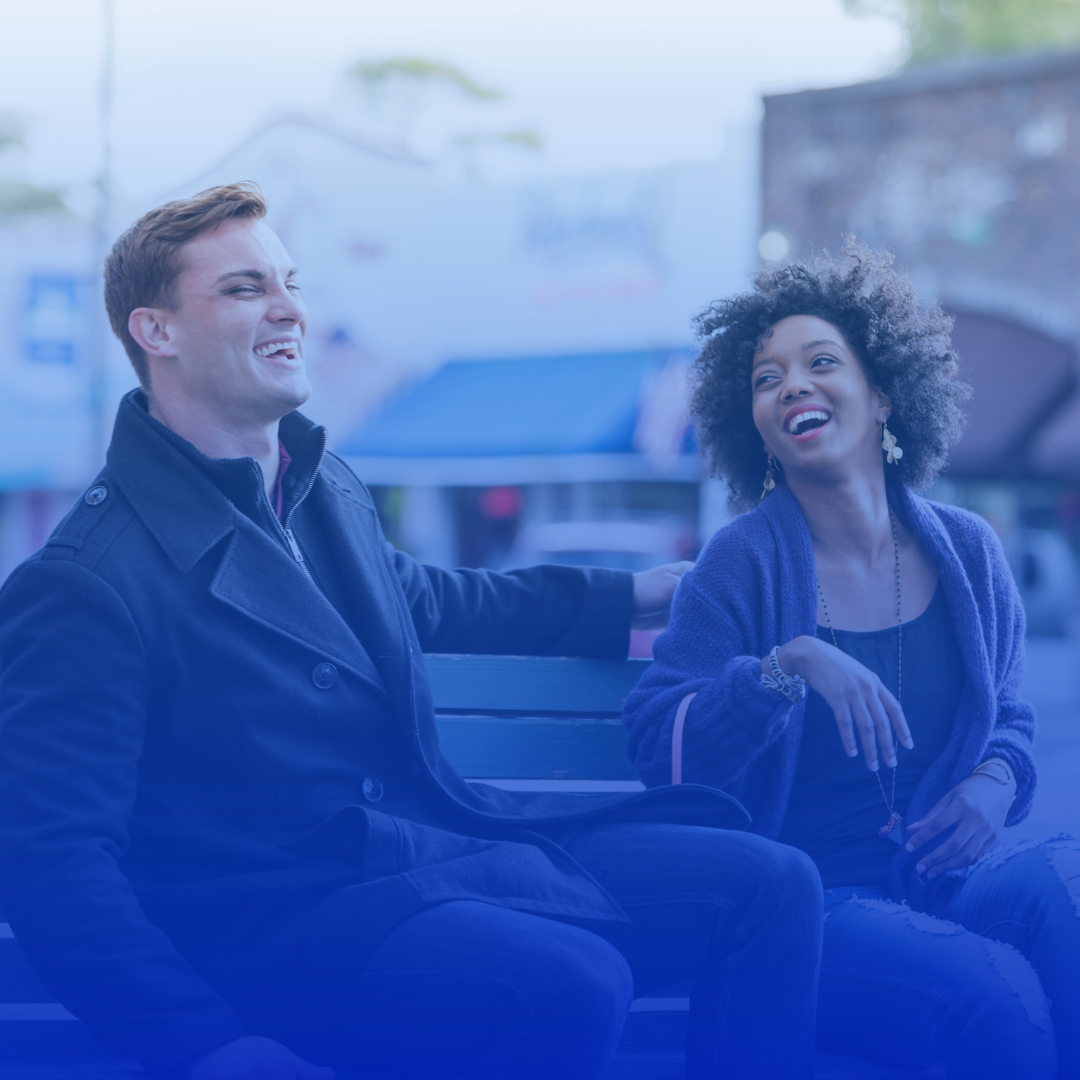 Lamp is a community mental health charity and depends on community and business support to continue offering free mental health advocacy to people in Leicester and Leicestershire. Your support can really make a difference by enabling us to to help someone with a mental health condition to rebuild their lives.
Raising awareness and much needed funding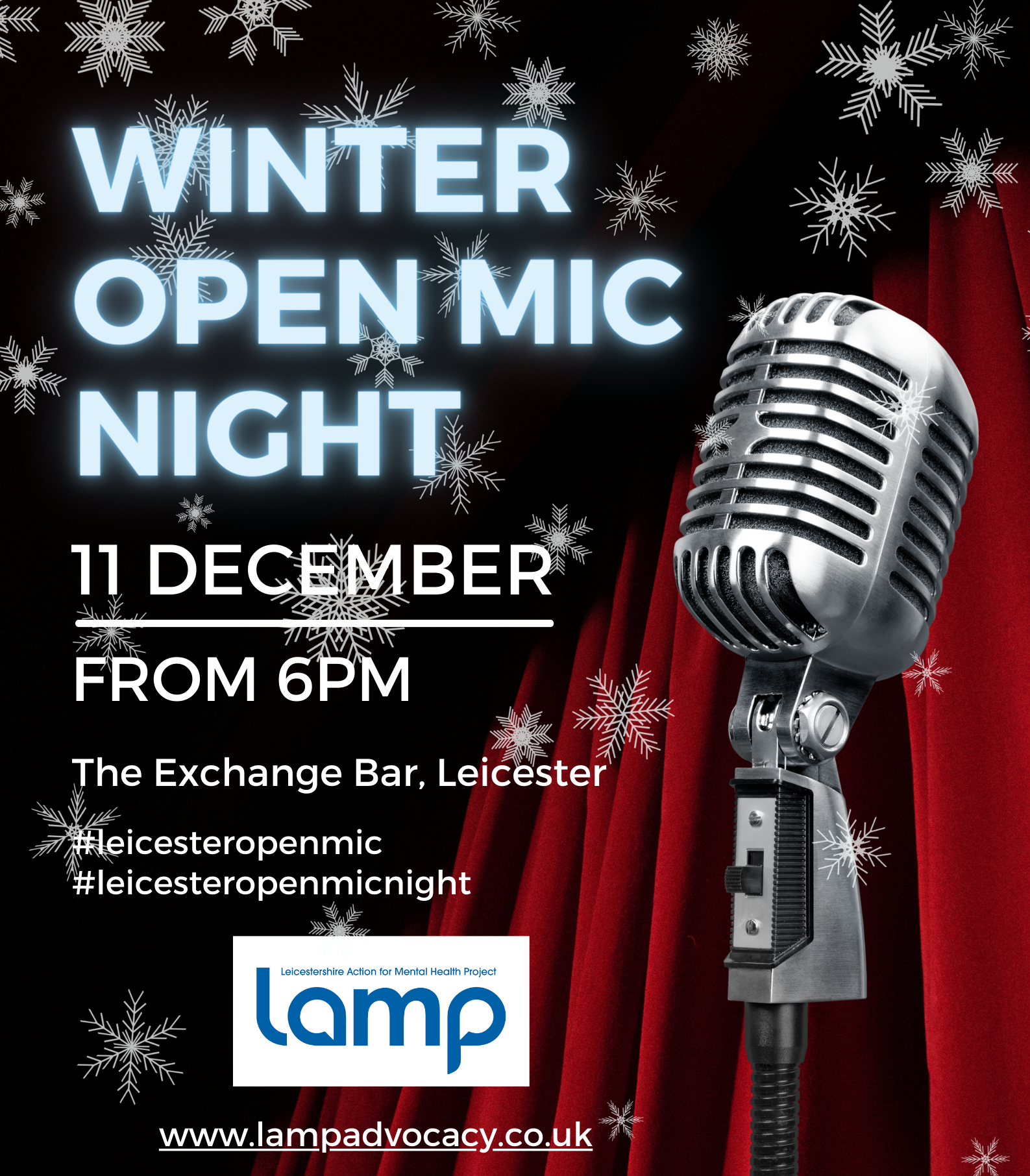 'Winter Open Mic Night'
Monday 11th of December 2023
The Exchange Bar, 50 Rutland Street, Leicester LE1 1RD
From 6pm
£10 for audience (£7 with student ID) and £5 for performers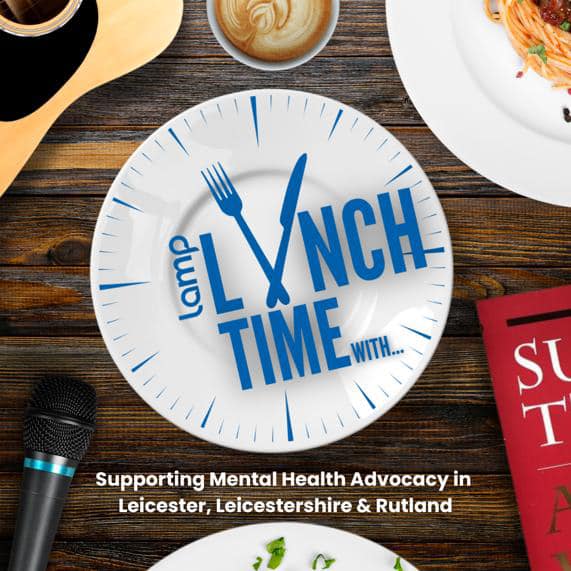 'Lamp Lunchtime With… Sam Peters
Friday 26th January
Chutney Ivy Restaurant, 41 Halford Street, Leicester LE1 1TR
12:00-3PM
Prices from £30 per ticket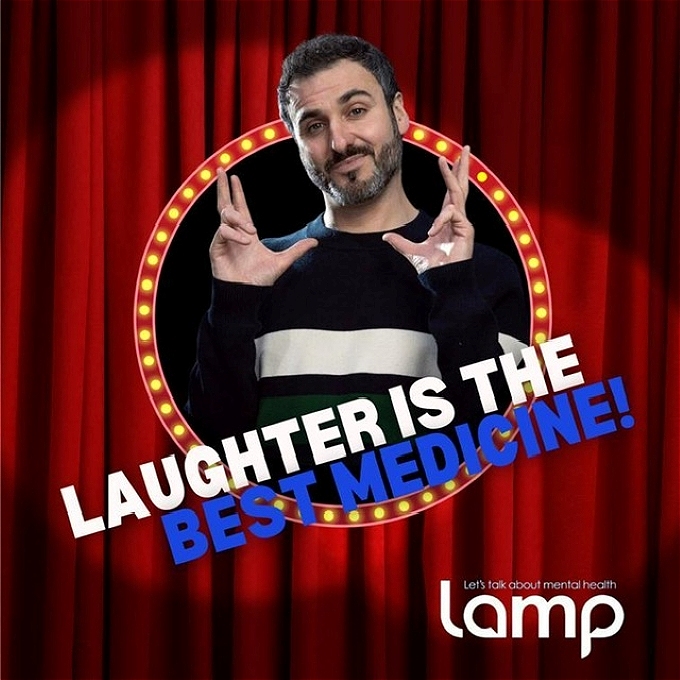 'Comedy night with Patrick Monahan'
Wednesday 7th February
The Belmont Hotel, 20 De Montfort Street, Leicester LE1 7GR
7pm
£12 per ticket
Work with us to influence the voice of mental health in the workplace across the midlands
Make Mental Health your Business
Thank you to the organisations supporting Mental Health in Leicester, Leicestershire and the Midlands