Let's talk
about…
Our Business Club Members
Influencing the voice of mental health across Leicester, Leicestershire and Rutland
Are you passionate about mental health?
Then Join Lamp's Business Club – because mental health is everyone's business
Stress, depression and anxiety account for 51% of recorded work-related illnesses in Great Britain, according to the latest statistics published by the Health and Safety Executive (HSE) for 2021-22 accounting for 17 million working days lost
Work with us to influence the voice of mental health in the workplace across Leicester, Leicestershire and Rutland
The aim is simple; to bring local businesses together to learn, share, connect and empower you to think differently about Mental Health within the work place so we can all make an impact.
Join our open, insightful and honest conversations and meet like minded individuals passionate about improving mental health within their workplace. Whether you're a small solo businesses or a large organisations, everyone is welcome and we promise you'll come away feeling enlightened.
By becoming a valued member of Lamp's business club, not only will you be supporting Lamp Charity and it's community mental health advocacy work, but learning and contributing valuable insight to improving mental health in the workplace.
Our next Business Club is from 12-2pm on 22 November 2023 at Winstanley House in Leicester, with guest speaker Janet Thompson – CEO of Open Thinking Partnership. She will be talking about neurodiversity and mental health. We look forward to seeing you there.
Colin Fyfe welcomes Lamp Business Club's new chair, Sarah Higgins
 2023 Meetings
Next Meeting
Wednesday 22nd November (in person)
Please get in touch if you're interested in becoming a member, want to sponsor a meeting or would like to receive further information. 
In 2018, there were 595,000 cases of work related stress, depression or anxiety in the UK leading to 15.4 million working days lost
According to research by Deloitte poor mental health costs employers £42bn -56bn every year! Research shows the average ROI for implementing mental health initiatives in the work place is £5.30 for every £1 spent.
Join the Club
Do you want to help lead the way on improving Mental Health support across Leicestershire and Rutland? Join the club!
Club Area
View downloads and information for Business Club members.
See below list of our Current Business Club Members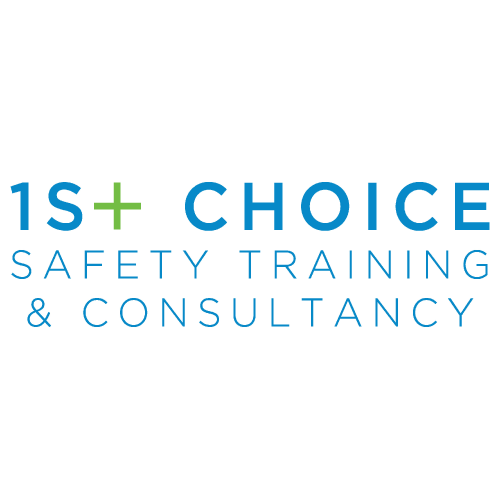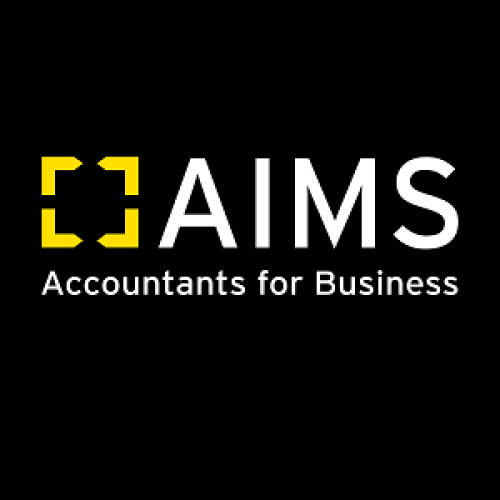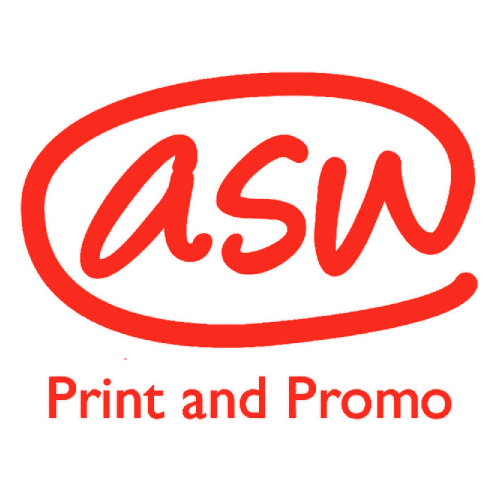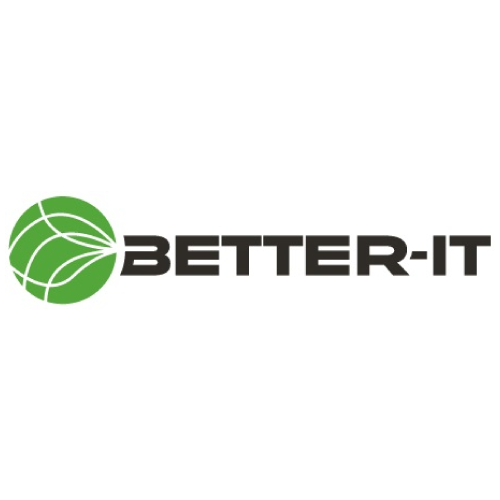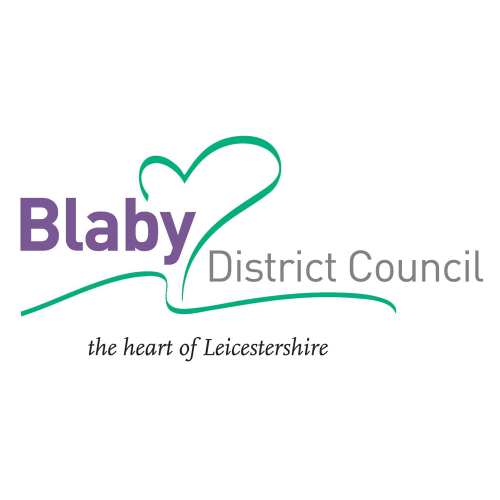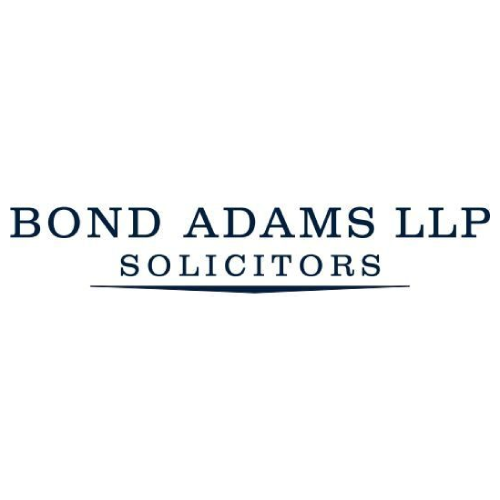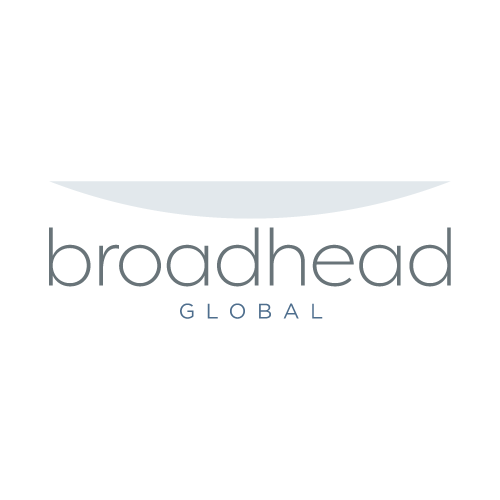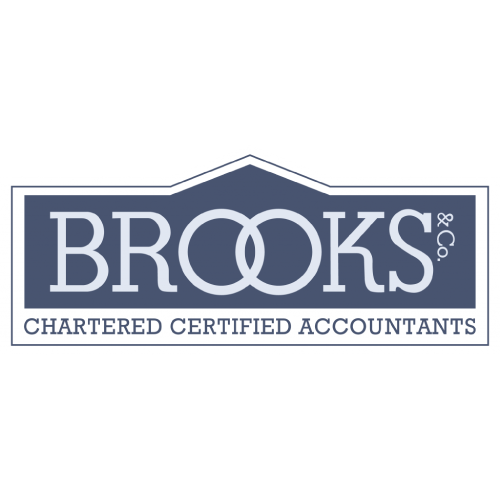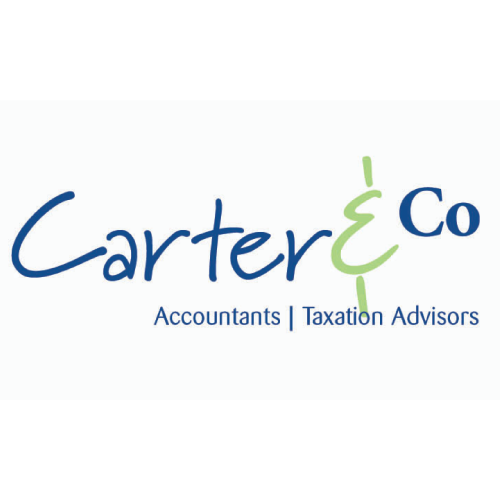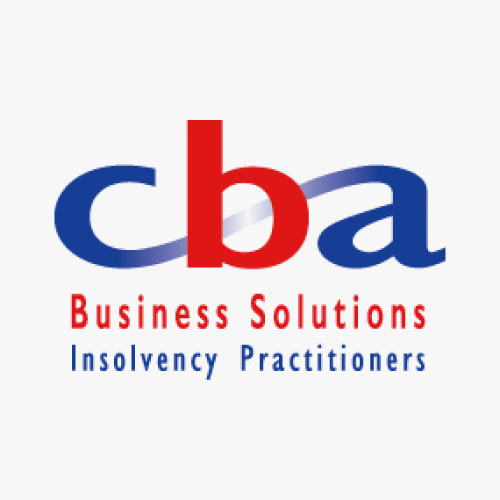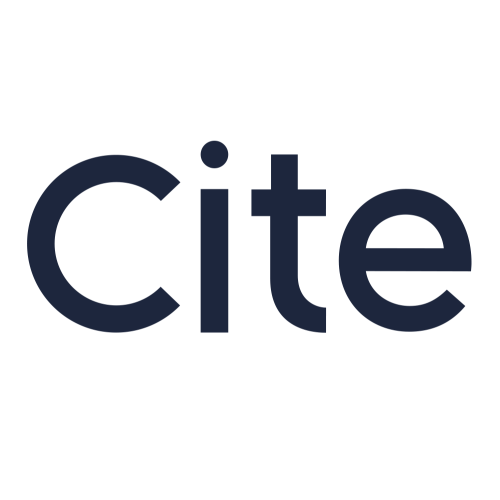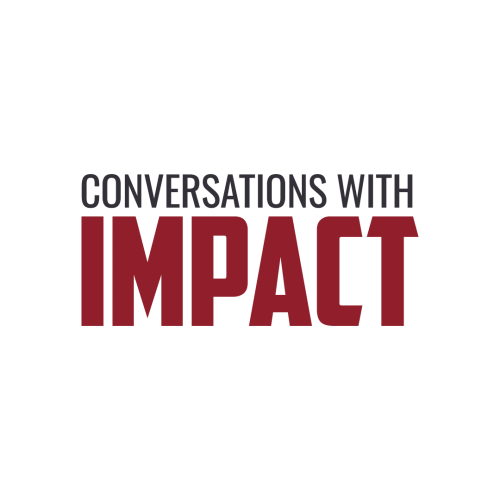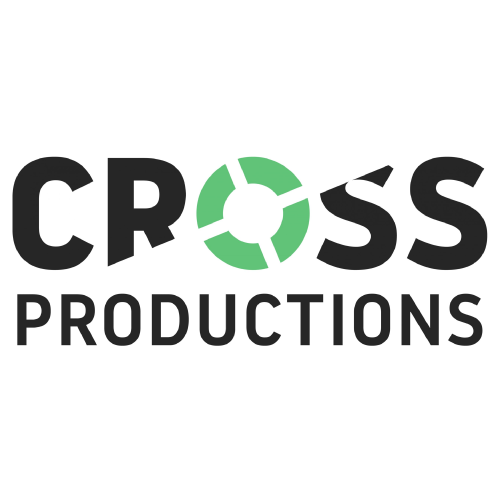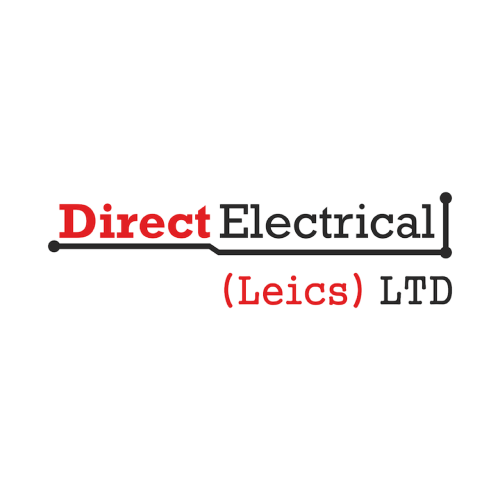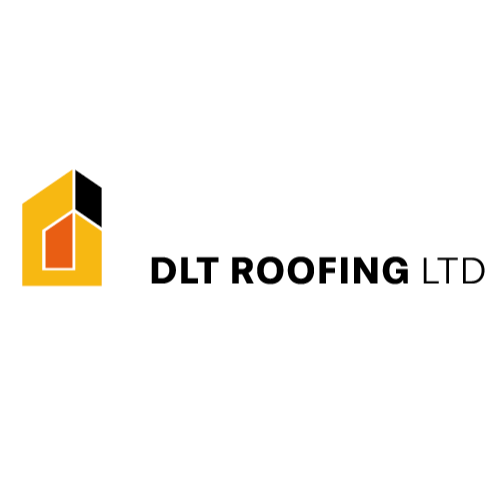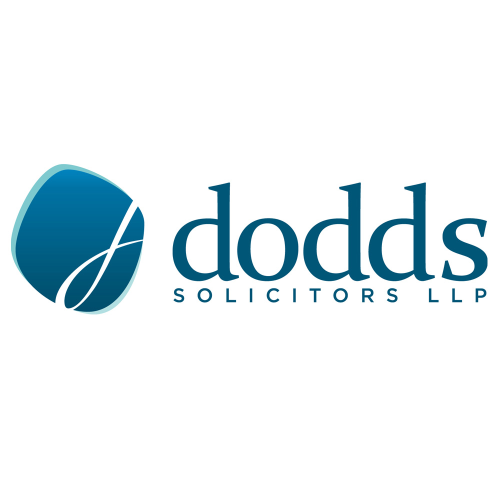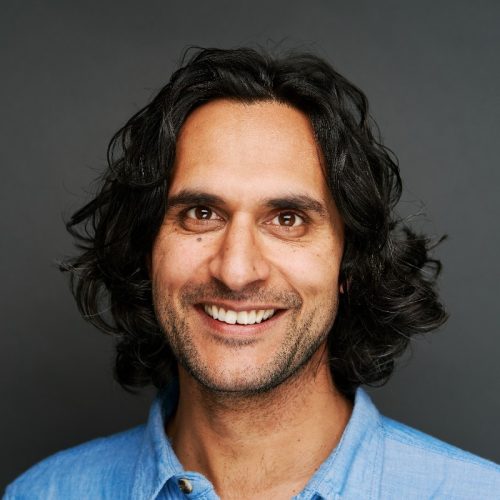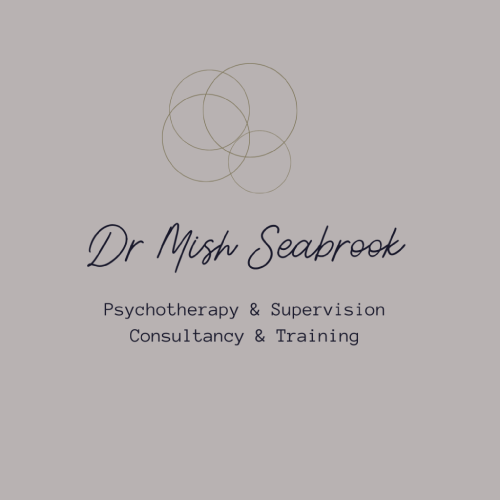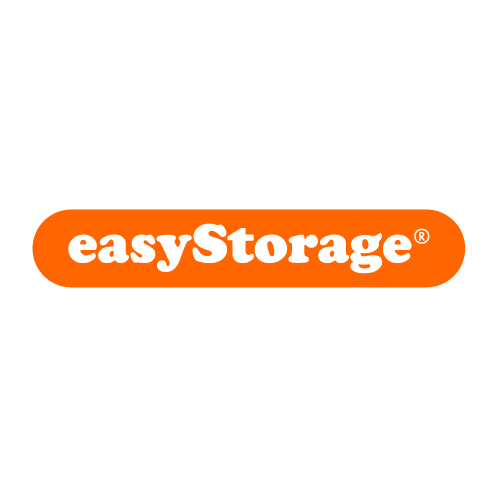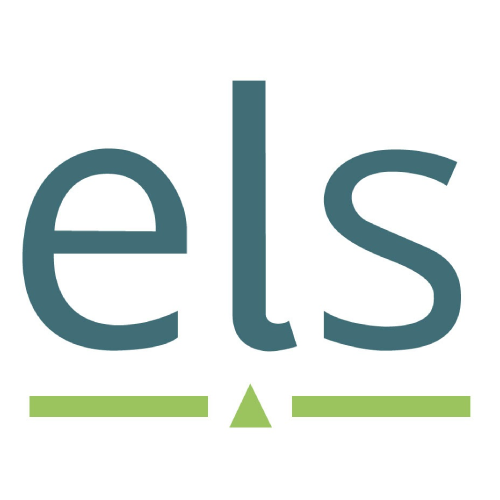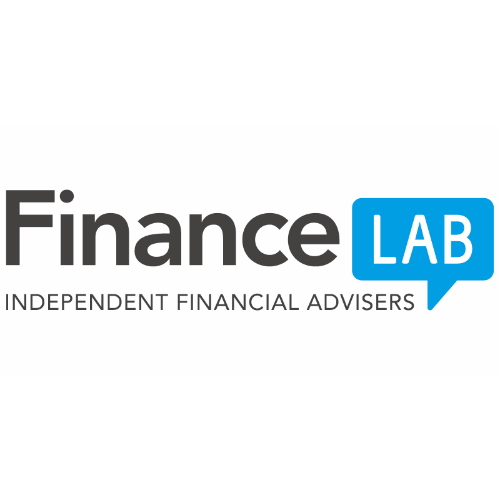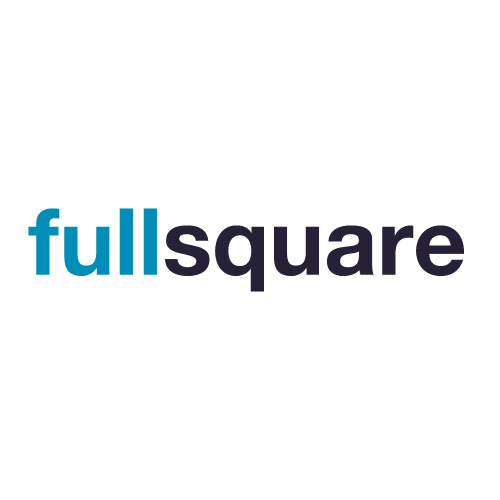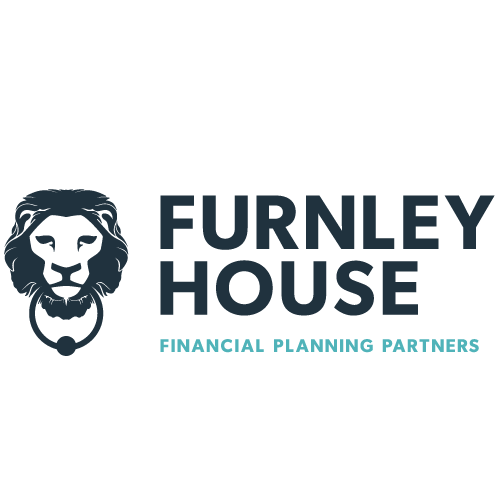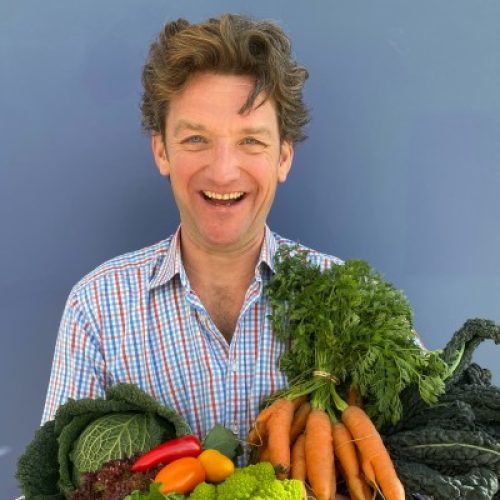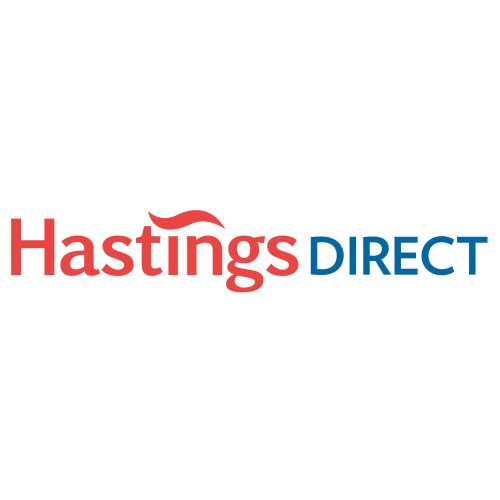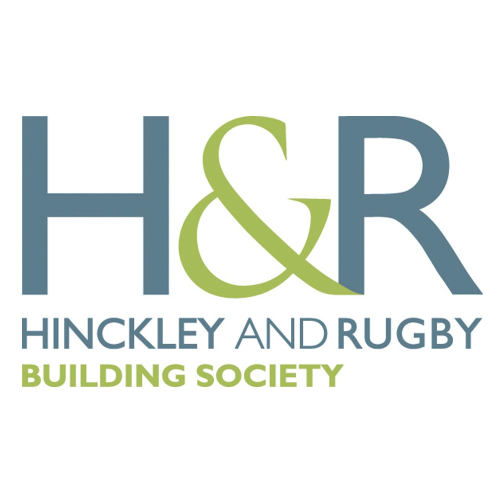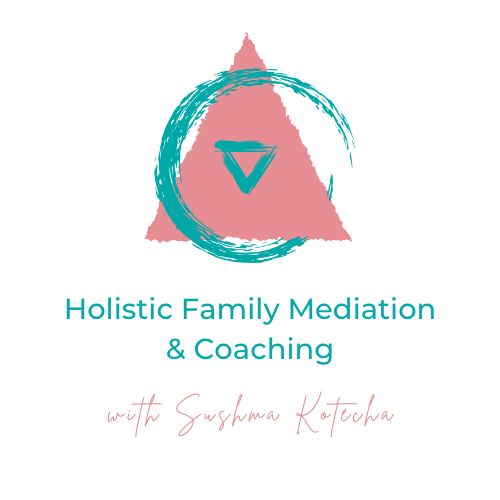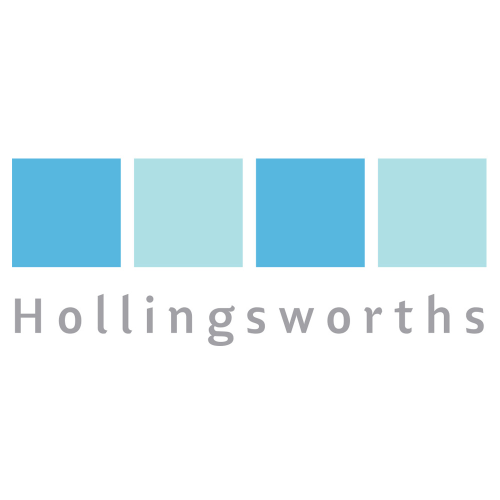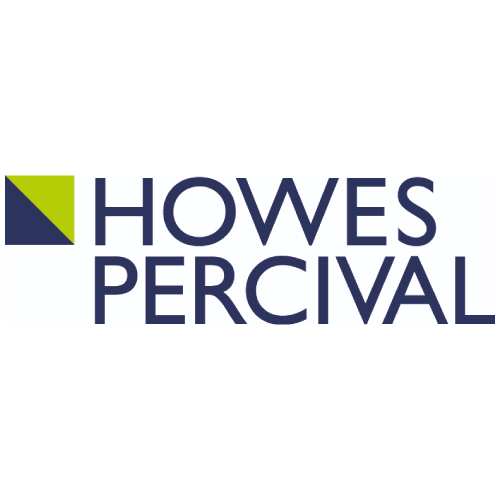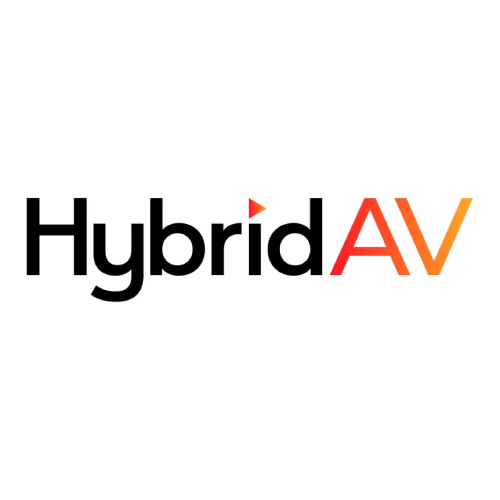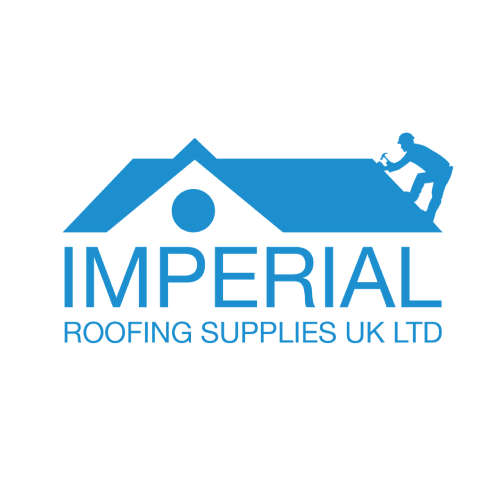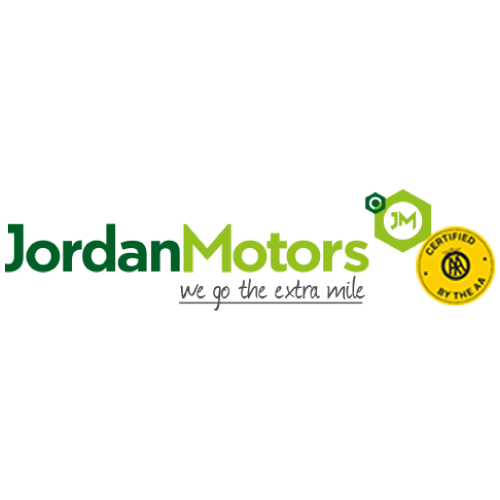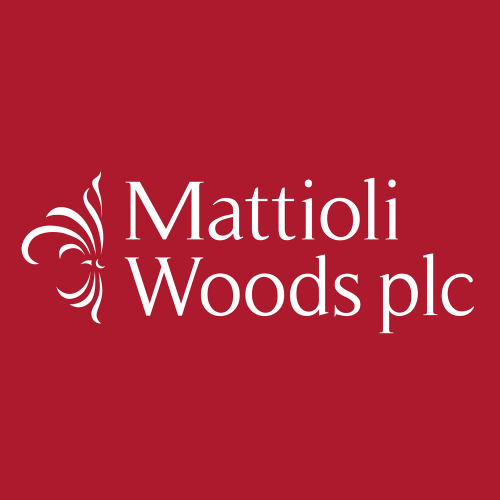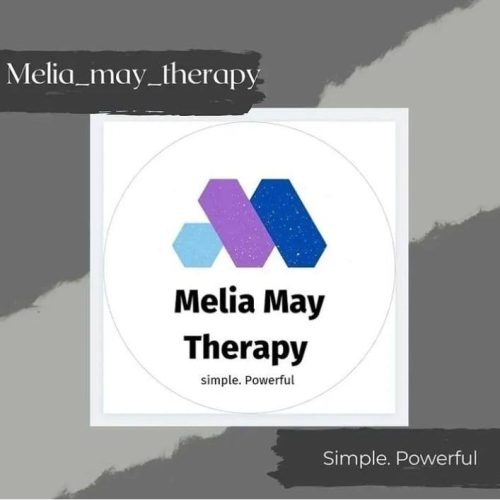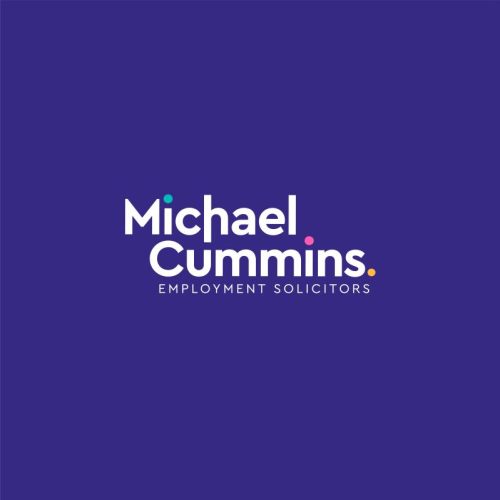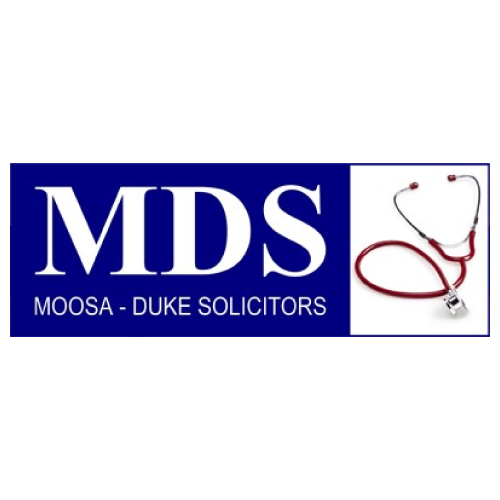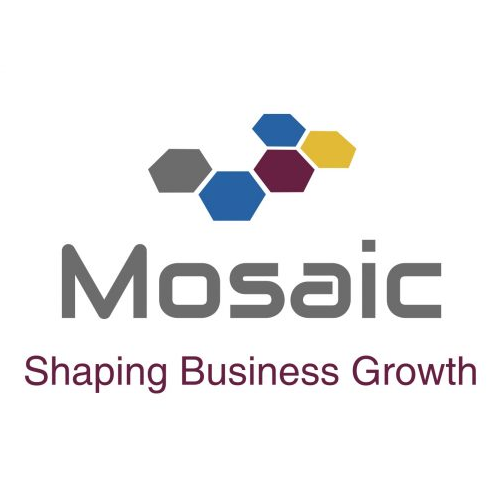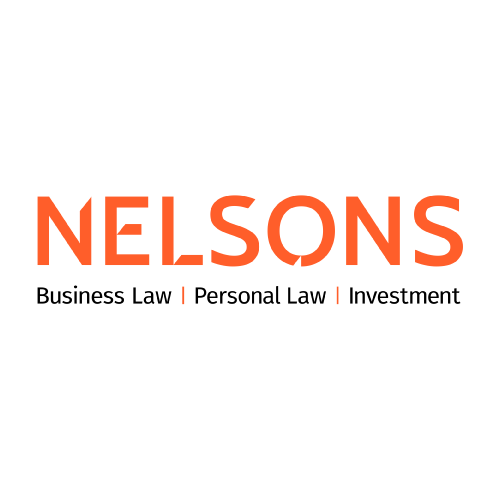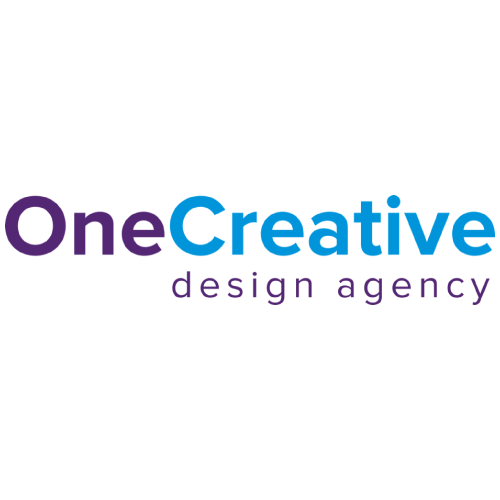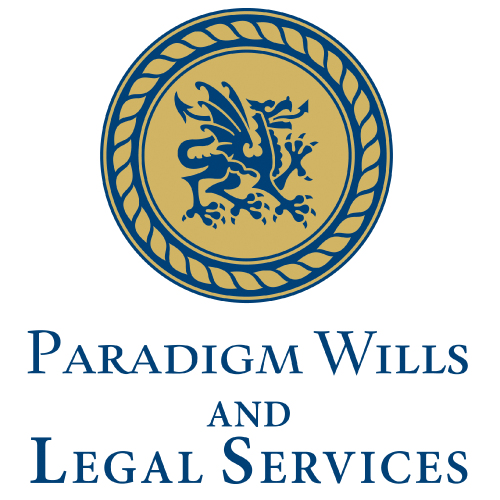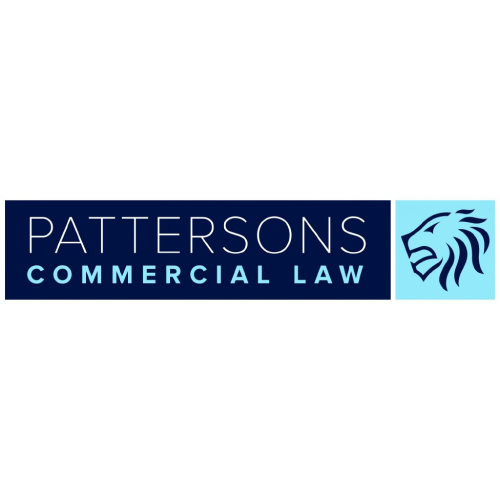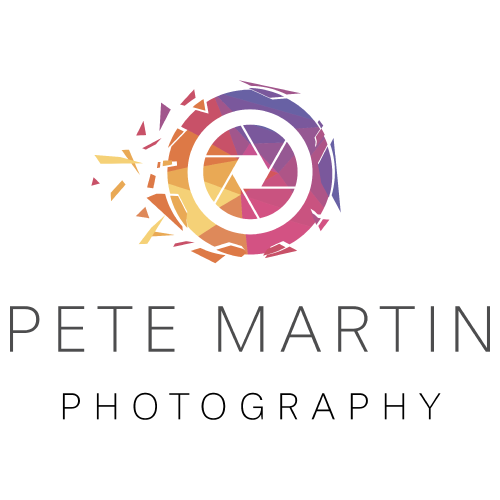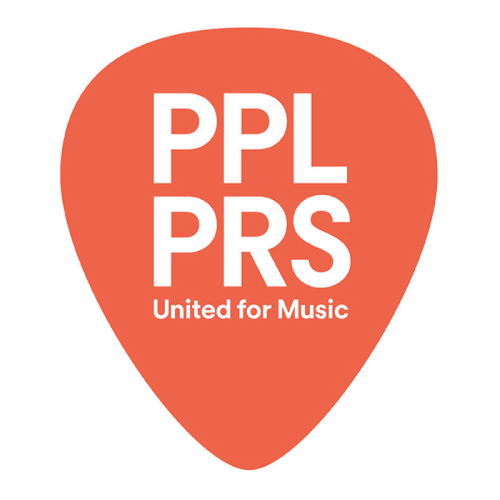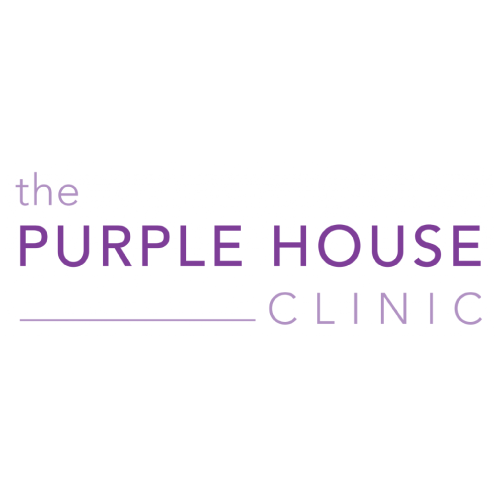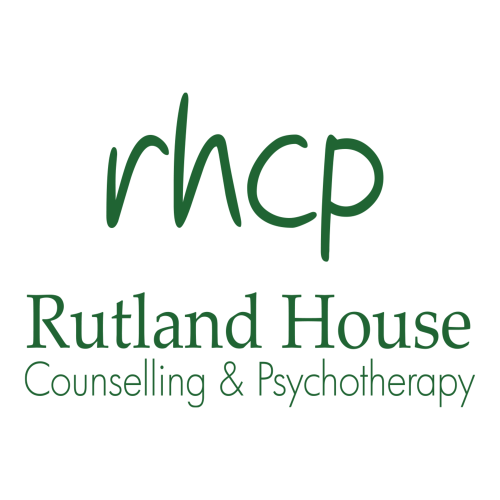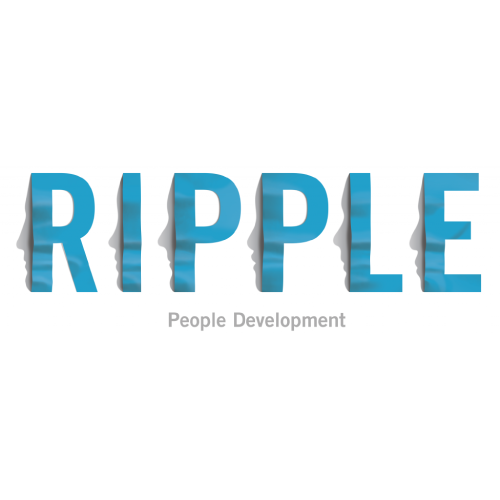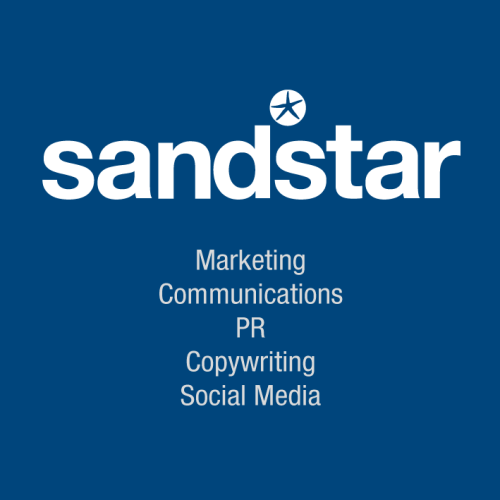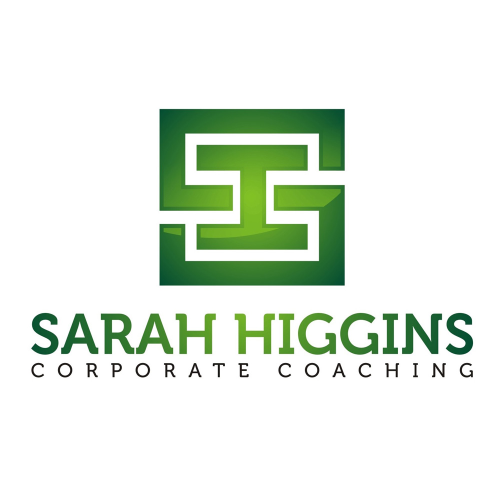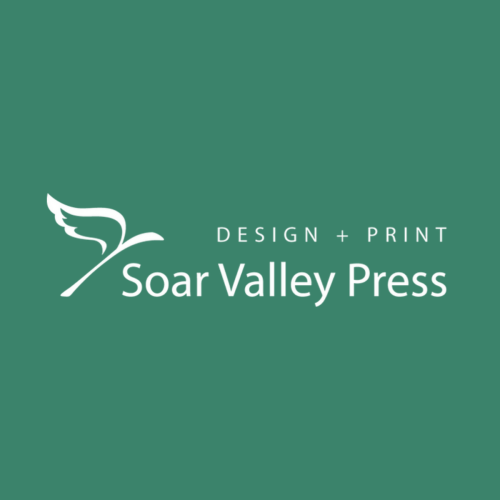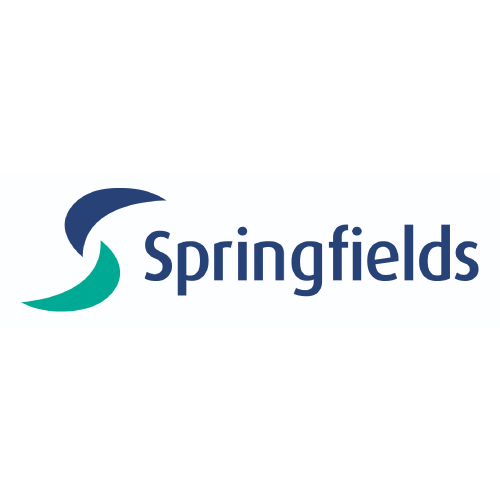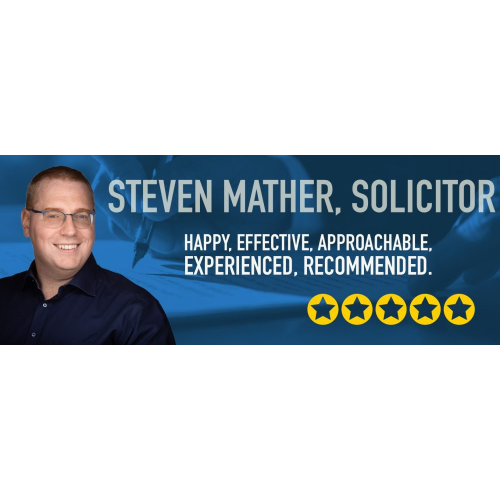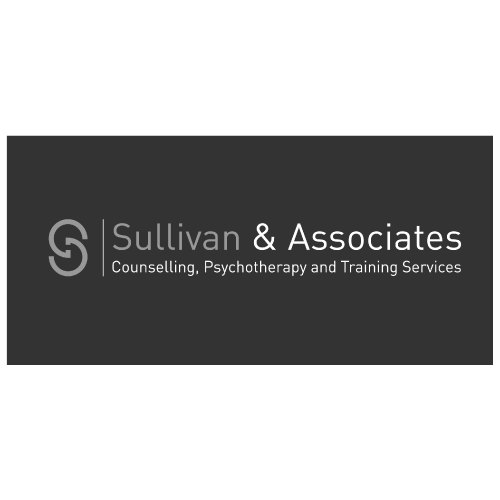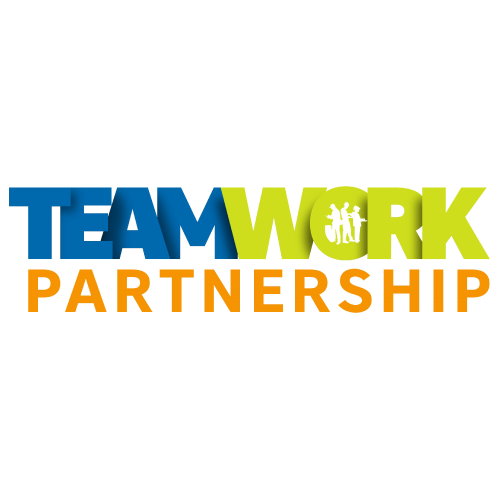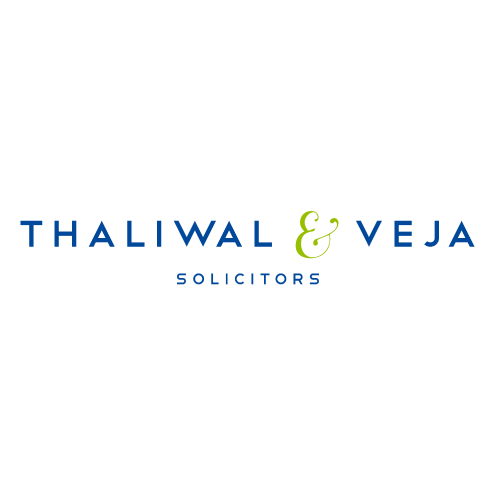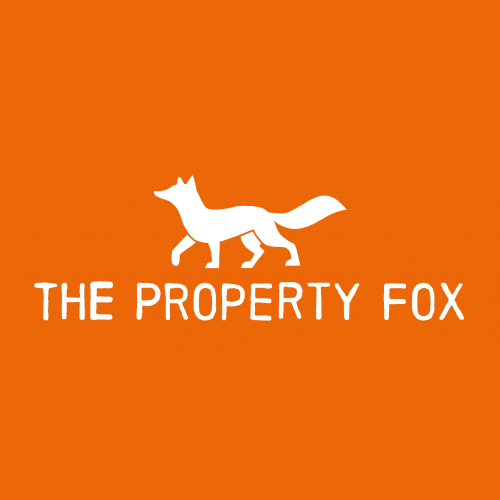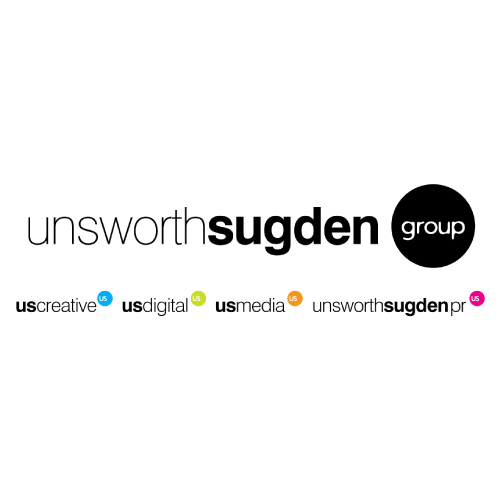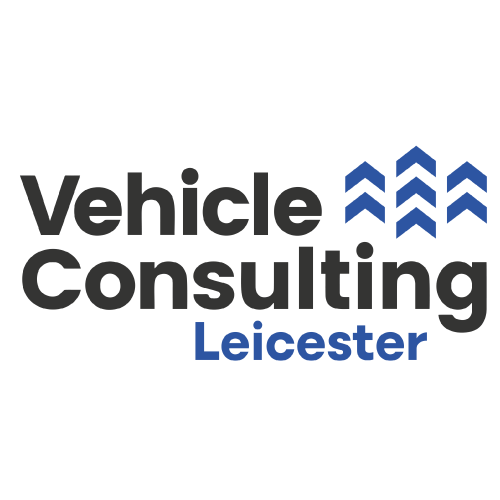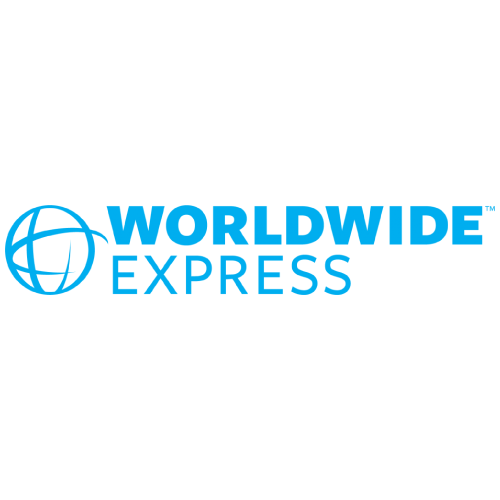 1st Choice Safety Training Ltd
We are a 1 stop shop for Health and Safety staffed by forward-thinking industry specialists whose sole intention is to solve our clients' problems and help wherever we can. We provide training (E-Learning, Distance Learning and Face to Face), supply and service of safety products (Fire Extinguishers/Alarms, First Aid, Signage, Evacuation Chairs etc), help with written documentation from Fire Risk Assessments to Policies and Procedures and we also provide a Safety Advisory Service whereby we act as a companies Health & Safety Department either internally or externally from the business.
AIMS Accountants for Business
As part of AIMS Accountants for Business, Dhruv assists his clients who are based in and around Leicestershire. He is a professionally qualified accountant with 14 years of experience both in practice and servicing clients across a range of different small and medium-sized businesses. Enjoying working with clients to help them develop their businesses and reach their goals. He will take time to understand your business and the challenges you face to enable him to add value through more personalised service, as well as providing business advice which his clients have found to be invaluable.
He believes in straight and direct communication and always ensuring that the clients understand the accountancy and tax services provided. His experience coupled with his personable nature and friendly approach means that you will always benefit from a trusted and qualified advisor.
ASW Print & Promo
With over 25 years in the printing industry, we are still excited by new technology and really love it. Tactile, sweet smelling printed brochures showing your potential clients what you can offer them.
Better-IT
Better-IT provides premium IT solutions that are flexible yet expandable to allow businesses to work securely, smarter, more efficiently and from any location on any device.
We are experts at Cyber Security, Microsoft Modern Workplace and Managed Services.
Blaby District Council
As a Local Authority, we are pleased to support the LAMP Business Club, offering support to our communities.
Bond Adams Solicitors
Bond Adams solicitors are a full service and specialist Litigation, Corporate and Property practice led by a former partner of 500 staff law firm (Harvey Ingram now amalgamated into Shakespeares). The firm acts nationwide with offices in 4 locations with Insurance Company as clients, Corporates and individuals across a wide range of legal services. It is also accredited with Lexcel, CQS and the Investors in People Silver mark amongst other accreditations.
Broadhead Global
We provide world-class leadership & management training for large national and multinational organisations. We deliver transformational change in organisational culture and business performance and we achieve this by inspiring senior leaders to focus on employees health, safety and wellbeing.
Brooks and Co
Brooks and Co is a highly-trusted, independent accountancy firm. We provide bespoke tax advice and accounting services to owner-managed businesses, entrepreneurs, start-ups and large companies across the county and beyond.
Carter & Co Accountants
Neil Davis – Carter & Co Accountants
2 partner firm of accountants based in Enderby offering accountancy, tax, payroll & bookkeeping services in a friendly way.
CBA Insolvency Practitioners
Established in 2001, we are a specialist insolvency and recovery firm, assisting SME's nationwide with business turnaround advice and licensed insolvency processes.
We have extensive experience in dealing with all manner of issues facing businesses and have developed core practice values to ensure we always take the time to get to know you and your business before providing a comprehensive range of solutions tailored to your needs.
Our head office in Leicester city centre is conveniently located, but we are also able to offer a nationwide service through our UK wide contact base. Our operations continue to grow all over England, in particular in and around London.
Our city centre location has ample parking and is convenient for all traffic routes in and out of the city. This means that we are ideally placed to maintain regular contact with wide ranging professional services in and around Leicestershire to help you get back on the road to recovery.
We are a proud Leicestershire business and work closely with the local business community.
Cite
Cite is a full service, independent brand and digital agency formed in 2000. We're a team of 21 with skills spanning insight, strategy, creative and technical disciplines. Our experience and know-how enables us to build brands that need to thrive in an evolving digital world.
Conversations with Impact
Are you struggling to make the life you want? Do you often feel anxious, stressed, angry or depressed? Maybe you suffer with a food-related issue? I offer coaching and therapy to help you successfully navigate your way through challenging personal or professional situations. Since 2005 I have supported clients through periods of crisis and trauma, helping them to overcome problematic eating and poor lifestyle habits. Through a proactive and supportive approach, I have enabled my clients to achieve their personal and professional transformation. Would you like a Conversation With Impact, so you can enjoy the life you deserve?
Cross Productions
At Cross Productions we advise on, educate around as well as implement marketing solutions for businesses. We will take away the headache around marketing.
By working with Cross, you are choosing a marketing partner who will be as passionate about your business as you are. A company who will always have your best interests at heart and will share new ideas and sport opportunities for you to ensure you always remain one step ahead of your competition.
We invest fully in both our clients and our team. We take pride in our open communication policy that cuts through the noise and ensures transparency in all aspects of our work. As a result, our clients feel special and always comfortable in the knowledge that we are focused on their goals.
We are a team of creative thinkers who will go above and beyond to add value to you and your brand.
Direct Electrical (Leics) Ltd
As an Electrical contractor, Direct Electrical (Leics) Ltd help deliver projects of all shapes and sizes and we have experience in building-to-designs and working to prices submitted for the projects. Over the last ten years Direct Electrical (Leics) Ltd have been installing large scale sheds and student accommodation. Our recent fit-out works have been on East Midlands Gateway plots 2/3 and 11. We also delivered two blocks for the Student Accommodation at Leicester Freeman's Common. Fit out works would include Lighting Bar, Fire Alarm and sniffer, Containment, Small Power, Office works, Distribution Boards etc.
We also fit large scale Solar PV and we have a large portfolio of clients, our recent works have been with Amazon (EMA4/LBA2/LBA4/STN8), Bentley in Crew, Jaguar Land Rover First Bus, Morrisons, Cambridge University amongst other blue-chip companies. All of our staff are highly qualified to undertake the works requested from SMSTS, SSSTS FAAW, working at height and manual handling and we are Advanced CHAS Accredited, Construction Line Gold. We are also supported by NAPIT (The National Association of Professional Inspectors and Testers). We have a good back office to support all projects enabling all aspects of Health and Safety are followed.
DLT Roofing
DLT Roofing are a proud and trusted family-run roofing business with over 20 years of roofing experience and cater to all domestic, commercial and industrial roofing solutions. We specialise in flat and pitched roof renewals and offer a reactive maintenance service to businesses and education facilities across the Midlands. We are members of the National Federation of Roofing contractors which ensures our work, materials and equipment are to a high standard.
Dodds Solicitors LLP
We will represent you with your best interests in mind and guide you every step of the way. Please contact us for advice in respect of Conveyancing, Wills and Probate, Dispute Resolution/Mediation, Divorce and Separation. Call 0116 262 8596 or email enquiries@dodds-solicitors.co.uk".
Dr Edward Rainbow
Mens mental health support:
You're unwell. You don't feel right. Perhaps angry, withdrawn, tearful, low?
What is this… Depression… Anxiety? Something else that you can't describe, but you know it's not right.
Maybe you've sought help before, but it didn't help. They didn't understand, didn't listen, didn't get it. They didn't get you.
I can help you with common mental health conditions like Depression, Axniety, Stress and Burnout.
Dr Michelle Seabrook
Dr Mish is a psychotherapist and supervisor. She has a private psychotherapy practice for individuals and also offers clinical and organisational restorative supervision, consultancy and training. Dr Mish is the founder of 'Supervision Institute', which provides supervision-specific resources, support and professional development.
easyStorage
easyStorage is part of the easy family of brands. Never heard of the easy family?? easyJet provide flights, easyStorage provides storage.
easyStorage takes all the hassle out of using self storage as they bring the storage units to you. the easyStorage crew will load all your belongings into our storage pods, security seal the pods and transport to the warehouse where your belongings will be kept safe until you request them back.  Sam and her super storage crew provide this collection-store-return service throughout the Midlands.
Our clients are mainly those looking to store for a long time due to travel, downsizing or moving in with a partner who already has a fully furnished home. We also provide storage for those needing to sell but not yet ready to move into their new home, those affected by death or separation, along with those making making improvements to their homes or needing to declutter.
For businesses we are able to offer pallet, document and other storage that may require a storage area bigger than our storage pods.
Empire Finance
A truly independent Commercial Finance Brokerage helping landlords, property professionals and trading businesses secure finance that meets their specific needs. We specialise in the Commercial Finance sector and have extensive experience sourcing a wide range of funding options, including:
Commercial and Semi-Commercial Mortgages
Property Portfolio Finance
Investment Property Finance (Buy-to-Let and HMO Mortgages)
Development Finance for conversions, refurbishment, and ground-up developments
Bridging Loans for residential and commercial properties
Auction Finance
Merger & Acquisition Finance
Invoice Financing
Asset Finance
We pride ourselves on providing a completely bespoke service, sourcing the best funding solutions from an extensive range of lenders, including Specialist and Alternative Finance providers, who have a genuine appetite to lend. We facilitate the full process through to completion, so from the outset, you will be supported all the way to achieve your goal in the most efficient way. Empire Finance Limited is a Credit Broker and not a Lender.
Equipment Leasing Solutions
We specialise in leasing equipment in the following 4 sectors : Vehicle Technology, Office Technology, Media & Energy but as an independent leasing company we can arrange leases for all types of equipment and assets.
Finance Lab
With a reputation for managing the financial needs of exceptional people, Finance Lab's unique approach to wealth management centres on objective and pertinent advice, driven by intelligent and trusted relationships. Expert at navigating the complexities of today's financial world, we ensure your wealth works for you.
Full Square
Full Square are sales promotion specialists with in house print facilities for every kind of offline business promotion. Experts in product marketing with over 30 years experience in sourcing high quality, maximum impact merchandise and bespoke packaging. Whether you need ideas for a new product launch or a refresh on your promotional literature, secondary packaging to boost sales or an advertising campaign to generate leads, we can help you. With multi-image digital for personalised print and fully customisable direct and dimensional mail, we are passionate about the sensory value of tangible printed assets – after all, no one is ever going to say they found a box of old emails in the attic!
Furnley House
We're Furnley House, a Certified B Corporation™ and multi-award winning Independent Financial Planner and Mortgage Broker, founded in 2013 to provide high quality solutions to private individuals, families, business owners and corporate clients, helping them work towards and achieve their goals.
G. Seller
G. Seller Independent Funeral Directors & Expert Memorial Masons has been serving the community since 1910. The business is now under the direction of the 3rd generation of the family, Joseph C. Barsby. The foundational ethos & values is to care for families, as if they were part of our own family.
Glenfield Electrical
Specialising in safe, reliable, affordable electrics. We're the experienced, award-winning electrical contractor you can trust. Guaranteeing you safe, reliable solutions at an affordable price.
Harry Hewetson
Hello, my name is Harry. I'm a nutritional therapist, but I haven't always been. My interest in nutrition was first piqued when I was diagnosed with chronic lead poisoning, picked up from my old job restoring bathtubs. At the time I was about 20 kilos heavier, a heavy drinker and an even heavier smoker. I had to undergo a four-year detoxification process to get rid of the lead, during which time I made some changes to my diet and lifestyle.
I took up hot yoga, and soon ditched the bath business to become a hot yoga teacher. The following year, knowing how much better I felt in my body, I enrolled at the prestigious Institute for Optimum Nutrition (ION) and qualified as a nutritional Therapist four years later. I'm also a member of the British Association for Nutrition and Lifestyle Medicine BANT) and the Complementary and Natural Healthcare Council (CNHC).
I work with clients on a 1:1 basis in clinic where together we create bespoke nutrition and lifestyle programmes. For my popular Group Reset programmes, I guide large groups of clients on a full 9-day nutrition and lifestyle reset with menu plans, online educational tools and a peer support group chat that gets quite lively.
Hastings Direct
Hastings Direct is an agile, data and digitally focused general insurance provider to the UK market, employing over 3,300 colleagues at sites in Bexhill, Leicester and London. Hastings Direct's Wellbeing programme was launched in 2017 with a dominant focus on mental health to support colleagues, enabling them to make informed choices to live healthier, happier lives. The programme also looks to support colleagues' physical, financial and social wellbeing
Hinckley and Rugby Building Society
Hinckley and Rugby Building Society is committed to providing an extensive range of competitive savings accounts and mortgage schemes and as a mutual organisation to providing the highest standards of customer service.
Holistic Family Mediation & Coaching
Holistic Family Mediation & Coaching is an online private family mediation and divorce coaching service, empowering separating & divorcing couples to make their own informed decisions, stay in control and out of court.
The Founder, Sushma Kotecha is an accredited family mediator and holistic life coach. She helps separating and/or divorcing couples to sort out a range of issues relating to family break up from child arrangements to financial matters as well as soft topics like, communication difficulties and boundary setting. Sushma brings a wealth of knowledge and expertise to the virtual family mediation and coaching table with over 27 years' professional experience as a practicing family lawyer and over 13 years' experience as an accredited family mediator.
She is a divorcee herself and therefore fully appreciates the tough and challenging times that her clients are facing. Sushma supports those who choose to work with her in a kind and compassionate manner, advocating a 'holistic approach' to separation and divorce with a key focus on their mental health and emotional wellbeing that will serve them, their children, and future generations better.
Hollingsworths
Hollingsworths is a specialist commercial and litigation law firm based in the heart of Leicester. We help our clients with legal disputes from recovering debts to drafting complex contracts, a business breakup to a High Court claim.
Howes Percival
We are a leading commercial law firm and our clients range from individuals and families to global businesses and government departments. We offer a wide range of legal expertise and are constantly investing in new specialisms to ensure that we can offer excellent advice to our clients across all aspects of their business.
Hybrid AV
For over 35 years Hybrid AV has been delivering AV hire equipment, LED video walls, conferences, and live events to a wide range of clients. With three dedicated areas such as Audio Visuals, Installations, and Events we are an extension delivering Awards nights, AGMs, Conferences, Road Shows & Outdoor Events.
Proud to be a family run business, we have built our reputation on excellent customer service, competitive pricing, and a 'can-do' attitude.
Imperial Roofing Supplies
Imperial Roofing Supplies are an independent roofing merchant with over 30 years experience within the trade to enable us to provide free expert advice on all your roofing needs.
Based in Syston, Leicestershire, we pride ourselves on service to the trade and public, providing a large range, including exclusive products, of quality well known brands as well as reclaimed products. Selling and delivering to Leicester, Melton Mowbray, Loughborough and Lincolnshire.
Johnson Astills
At Johnson Astills, we are committed to delivering a wide range of expert legal services, from buying a property, to dealing with a bereavement, including where a dispute over a will or the administration of an estate may arise. We can help with the breakdown of a relationship, whether between spouses or civil partners, including with issues relating to children and finances, or between cohabitees where there is a dispute over entitlement to property. Our Crime Team has expertise in the full spectrum of offences, including motoring offences, and can represent you from the police station through to a Crown Court Trial. For a better legal outcome, trust a specialist who really cares.
Joined-Up Working
Supporting businesses by introducing Wellbeing into their workplace. To help staff feel valued, supported and maintain their productivity. Individual support for people with life challenges such as eldercare responsibilities, caring for a loved one or long term relationship breakdown. Reducing absenteeism costs and becoming an employer of choice.
Jordan Motors
We are a modern family run local garage who have been looking after our customers for over 50 years and have built up a reputation for being an honest, trustworthy garage, offering quality service and value for money. That means listening to our customers' needs and solving their vehicle problems.
Mattioli Woods
Mattioli Woods plc is a leading provider of wealth management and employee benefit services. Benefits packages are a great way to attract, retain, motivate and engage staff as long as they are effective, relevant and clear. Regardless of your company size, Mattioli Woods can work with you to provide a benefits package that fits your budget and becomes something your employees understand and value.
Melia May Therapy
Advanced counsellor and CBT therapy providing counselling for adults, children and couples.
Michael Cummins
Michael Cummins Employment Solicitors aims to be friendly, personal, approachable and an effective ally for our clients, where practical advice and answers are provided in a partnership with you. We offer employers advice and representation on all aspects of employment law.
Michael Hill Partnership
Michael Hill Partnership are a long-established law firm which operates from the centre of the UK. The firms' unique character has been continuously called upon by private and business clients from across the country and overseas.
The partners have more than 100 years of combined legal experience covering areas of legal work such as commercial property, employment, personal injury and family law. Wherever it is you are based, you can be assured that our solicitors are happy to help.
Moosa-Duke Solicitors
Moosa-Duke Solicitors is an award-winning law firm. It is a niche practice which specialises in clinical negligence cases acting for victims of medical/clinical negligence.
The firm, established in 2003, is based in Leicester, and is sought out and recommended to clients from all over the country from Edinburgh, Lincolnshire, Yorkshire, Derbyshire, Hull, West Sussex and Brighton to name a few.
What sets Moosa – Duke apart is that the team of 15 is led by 2 lawyers who have acted for defendants and this unique expertise enables the firm to run and win some extremely difficult cases which other firms have refused to accept or even abandoned. The team, passionate about fighting for justice for clients who have suffered life changing injuries, is driven by patient safety and accountability of health professionals. It works with hospitals to help create a safer NHS using the lessons learnt from the cases that they deal with. It sees collaborations with hospitals and charities and giving back to the community as an important part of the firm's work.
Mosaic
As a Business Growth Specialist my goal is your success… whatever that metric for success is for YOU. I recognise that SME owners have the passion and expertise in their chosen field but may not have all the wider business knowledge to leverage their ideas and their potential, resulting in long hours, stress, and loss of mojo… and potentially giving up and closing down. Wider business knowledge to enable growth is MY passion and expertise and that is why together we achieve MORE.
I do this by working WITH You to develop & implement growth strategies to improve overall business performance : generate more sales, enhance client retention, improve employee performance and engagement, increase business confidence and overall wellbeing.
With an MBA in Business Administration and qualified as a chartered accountant, I have held Managing Director and Sales Director roles for circa 20 years in FTSE 100 companies. This background enables me to not only be your trusted advisor and coach but also I can parachute in and do much of the work for you too.
Nelsons Law
Nelsons was formed in 1983 and we have since grown to become one of the leading law firms in the East Midlands with offices in Leicester, Derby and Nottingham, providing support and advice to businesses, individuals and families with their legal and investment needs. We are recommended by independently researched publications, such as The Legal 500 and Chambers & Partners, and feature in The Lawyer's UK 200 Annual Report of the UK's largest 200 law firms.
NEXT
Next plc (styled as NEXT) is a British multinational clothing, footwear and home products retailer, which has its headquarters in Enderby, England. For NEXT, corporate responsibility means addressing key business-related social, ethical and environmental matters and ensuring we run our business in a responsible way. We see corporate responsibility as a key element of how we conduct our business as we believe it makes good business sense
One Creative
We are a small design agency that works closely with our customers to create thoughtful design. We know that well-executed design is a powerful part of the marketing mix – helping you to build your brand and engage your customers. We have lots of experience creating design for some of Leicestershire's leading advertising and marketing agencies, businesses, schools and public sector bodies.
Our main aim is to find out how we can best help you and your business. Customer satisfaction is what One Creative is built on and we always deliver on our promises. Whether it be big or small job, it makes no difference. We take the same approach with every client to make sure that everybody has a good experience when dealing with One Creative.
Paradigm Wills and Legal Services
Paradigm Wills and Legal Services is a professional, friendly and a caring firm who can provide a cost effective solution to any type of situation no matter how complex it is when it comes to Will and Estate Planning. Based in Leicester with a wealth of knowledge and expertise we ensure our clients are always happy with the work we conduct.
Pattersons Commercial Law
We are solicitors who have spent an incredible amount of time learning about our profession and honing our skills to give you the best possible advice. We have particular industry knowledge ranging from retail businesses, E-Commerce businesses, accountancy practices, healthcare businesses and more. Have a look through our website to see how we can help you and your business whether on a corporate transaction, a new lease or some terms and conditions for your business.
Website:https://www.pattersonscommerciallaw.com/
Pete Martin Photography
Pete Martin Photography is a commercial photography company specialising in corporate portraiture and photos for events, marketing materials, websites and media launches.
With our experience, technical expertise and friendly approach, we'll capture your professionalism and approachability in the pictures we take. For portraits, we just know how to put you at ease so you take a great photo.
Our main client base is in the Leicester area but we do take assignments across the UK. It's our professionalism, friendliness, flexibility and ability to deliver to brief that make us the first choice commercial photographer for organisations across a range of industries.
PPL PRS
Our aim is to provide the best music licensing experience in the world by keeping things simple for our customers. We're here to ensure writers and performers are fairly rewarded for their talent, but also to support those who use music on a daily basis.
Purple House Clinic
Purple House Clinic Leicester is part of a wider network of private Psychology Clinics across the UK. We provide a range of assessment and therapy services led by Clinical Psychologists. Our services include adult mental health, child and adolescent mental health, child behaviour/parenting and specialist assessments eg learning difficulties, Autism. Referrals are accepted from individuals, organisations eg. solicitors, sports clubs, schools and employers. Our Leicester team consists of Clinical Psychologists, Forensic Psychologists, Family Therapists, Educational Psychologists, Psychotherapists and an Occupational Therapist
RHCP Ltd
RHCP Ltd is a private psychological therapies practice and training establishment. We treat Anxiety, Depression, Problematic Anger and Relationship Difficulties as part of our counselling and Psychotherapy services. We also incorporate a team of specialists who offer treatment options for more complex conditions including Trauma, Personality Disorder and Mood Disorders. We work with Adults, Children, Families and Couples as well as Corporate Organisations.
Ripple
Who are Ripple? In a nutshell, we're people development experts with over 20 years learning and development experience helping individuals and teams. We develop, train, mentor and coach – through workshops (virtual and face to face), one-to-one sessions, keynotes and more… Through powerful self-discovery techniques and impactful learning experiences – we hone better leaders and better teams. Plus, we untangle business challenges with creative, imaginative approaches. Business or personal goals, it doesn't matter. We can help crack them all.
Sandstar Communications
Sandstar Communications is a dynamic PR and marketing consultancy in Leicester that delivers innovative and impactful communications strategies for clients across the globe.
We work with experts in science, energy and sustainability, technology, media and telecommunications, IT, higher education, professional services, and the third sector to promote and protect their brands and reputations.
Sarah Higgins Corporate Coaching
Sarah Higgins enables leaders and leadership teams to maximise their effectiveness through 1-1 executive coaching and leadership team workshop facilitation and training. A Fellow of the CIPD and ex HR Director, Sarah brings professional, practical expertise as well as the use of world class psychometric assessments for self-insight and impactful change to her clients.
Shakespeare Martineau
Shakespeare Martineau is a full service leading law firm in the UK with a strong presence in Leicestershire, that brings creativity, commerciality and clarity to complex challenges. We provide services to businesses, organisations, government departments, families and people.
Smart Business Recovery Limited
Smart Business Recovery Limited is a specialist business recovery and insolvency practice that provides practical, helpful advice and solutions to a variety of business and individual financial problems. If you have debts, whatever your issues, we have the experience and expertise to work with you to identify the causes of your problems and identify the solutions that will ease your worries.
We understand that when your business is in financial trouble it can be a very stressful time and it can be difficult to ask for help and also to know whom to talk to. Our insolvency practitioner has worked with directors and individuals since 1990 and so fully understands the issues involved. We want to understand you and your business and what you want to achieve.
Soar Valley Press
Soar Valley Press is an award-winning professional print and graphic design service based in Billesdon, Leicestershire.
Many people find sourcing high-quality design and print a difficult process. We have over 21 years of experience providing businesses with design and print that inspires.
We reassure you with clear proposals and demonstrate a willingness to meet your tight deadlines so you can make a great first impression.
​
Springfields Advisory LLP
Springfields Advisory LLP specialise in providing business restructuring and insolvency advice and solutions. Founded in 2001, the business has enjoyed steady growth and is a key player in this specialist field. Our professionals deliver positive, pragmatic and innovative solutions nationwide to help businesses in difficult times.
Our approach is to deliver a quality service, which involves full support, clear information and options, to arrive at the best possible outcome for all. The initial consultation is always free of charge. Our licensed insolvency practitioners have considerable expertise in assisting businesses and individuals facing financial difficulty. We focus exclusively on business restructuring and insolvency. This means unlike many other firms, we do not undertake any general practice work, preferring to act alongside any existing professional advisors whenever appropriate.
Steven Mather Solicitor
Steven Mather Solicitor is a lawyer for your business. He is experienced, approachable and recommended by clients. Since 2008, he has helped thousands of clients with contracts, employees, intellectual property, commercial disputes worth tens of millions of pounds. He also helps individuals with employment law and redundancy and probate disputes.
Stowe Family Law
We opened our first office in a converted cobblers shop in Leeds.
Since then, we've evolved, changed and grown.
Today, we are the largest national law firm with over 75 offices completely dedicated to family matters. From our unique position, we help families when they break down with care, empathy and respect.
Each of our office locations are encouraged to donate to charity in the local community to show our commitment to the people within the region. Our Leicester office chose LAMP to support not only the community but for their colleagues also.
Sullivan & Associates
We offer counselling, psychotherapy, EMDR therapy and CBT, clinical supervision and professional support to individuals and organisations. Our expertise includes provision of support services ithin secondary schools and companies within the Criminal Justice System. We also deliver training for organisations.
Taylor Pickering Ltd
Taylor Pickering Ltd are here to support you with your plumbing, heating and electrical needs.
We have over 30 years of experience in domestic and commercial plumbing, heating and electrical installation, servicing and maintenance.
We pride ourselves on dealing with problems quickly and effectively. We're here to help. Give us a call 0n 0116 287 7673
Teamwork Partnership
after 21 years working in the recruitment industry
As the world changes so does the way we do business.
For us here at Teamwork Partnership recruitment is personal. It's about recruiting the right people for the right roles, it's not a numbers game. Each candidate we place we place  with the confidence they have the right skillset and attitude for the role we place them in.
Built from a solid reputation of being open and honest with both our candidates and clients we are aware that we are only ever as good as the last candidate placed which is why we focus on client retention rather than winning more business.
Our accountable approach has served us well and as we do continue to grow it's always with the confidence we have your best interests at heart.
Thaliwal & Veja
Thaliwal & Veja is a firm of solicitors specialising in Mental Health, Court of Protection and Criminal Defence matters.
The Property Fox
The Property Fox runs differently to most estate agents. We help people buy and sell property, and our customers are at the heart of what we do. We love working with good people, so we'll treat you with respect throughout every stage. Which means no unreturned calls and no hidden charges!
Unsworth Sugden
Based in Leicester City Centre, Unsworth Sugden has provided creative, advertising, PR, design and web solutions to companies across a multitude of sectors throughout the UK for over 40 years. We work with large PLCs as well as regionally based businesses, to help provide them with the best possible communications strategy.
Vehicle Consulting Leicester
Vehicle Consulting Leicester is a Contract Hire and Leasing Broker. We provide cars and vans on lease to both business and private customers. We have six of the mainline funders that we use to provide vehicles at discounted prices and have relationships with all manufacturers.
Worldwide Express
Worldwide Express, delivering your parcels and packages worldwide. Our knowledgeable and experienced team understand your shipping needs.
Let's talk about mental health