Lamp awards local businesses for amazing acts of Kindness at successful gala event
Wow! What a night! Lamp's Gala dinner on Wednesday evening (Nov 20th) was a wonderful celebration of kindness, the support of so many local businesses and of course 30 years of our charity.
It was fantastic to be able to thank a host of businesses across the county for their support by holding a glittering gala dinner and awards ceremony in the heart of Leicester.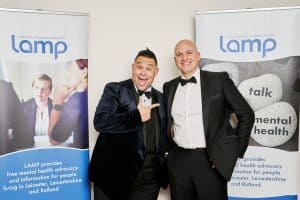 Back in January, Lamp  launched an inspirational 30 acts of kindness campaign to celebrate the charity's 30th year.
The campaign was aimed at spreading the word about the importance of everyday kindness and highlighting how small acts can make a positive difference to someone's day, including their mental health.
The successful project has run throughout the year with more than 50 local businesses getting involved to raise funds and promote the charity's vital message.
Lamp has been providing vital mental health advocacy across Leicester, Leicestershire and Rutland since 1989 and demand for its service has never been higher.
Mental health advocates work involves being there for those who need support at vulnerable times in their life. The charity works with people who are suffering a mental health issue, as well as their carers and can involve anything from sign posting clients towards other useful services, to helping people plan and better understand their treatment through to attending GP appointments with them to offer support and guidance on the day.
So on Wednesday night the charity along with its supporters and ambassadors attended a packed-out event at Winstanley House where awards were handed to those who have gone above and beyond to spread kindness as part of the project.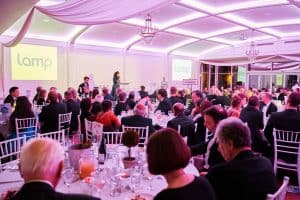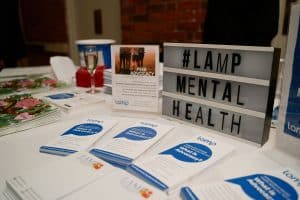 Awards included a gong for Recognising Acts of Kindness in the Community, which was won by Ranjit Thaliwal. He said:
"It is a huge privilege to win the award for Recognising Acts of Kindness in the Community from Lamp. Really appreciated!"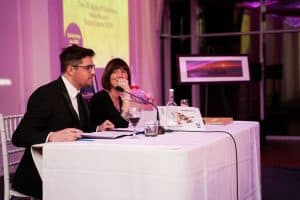 Further awards included Acts of Kindness in the Workplace. This coveted certificate was scooped by Hastings Direct, who have demonstrated best practise and true commitment in engaging their workforce and the community to promote wellbeing.
Mark Winterflood, Inclusion and Wellbeing Manager at Hastings Direct, who accepted the award on behalf of Hastings Direct said:
"We are very happy to have received the award of Recognising Acts of Kindness in the Workplace. This year has been fantastic, and our relationship with Lamp will continue!"
Other awards were won by Colin Fyfe, CEO of Hinckley and Rugby Building Society for Pro Bono Support for the Voluntary Sector and Jamie Long from Lloyds Group for Lamp's CEO Award for Kindness.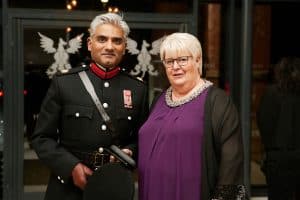 CEO Sue Langley hailed the campaign as a triumph for kindness in the community and said the turnout for the evening highlighted just how important it is to support those with mental health issues. She Added:
"As CEO of Lamp, a  small but remarkable Charity, it was wonderful to see that there was such diverse and dynamic support for mental health in Leicester, Leicestershire and Rutland at our 30 Acts of Kindness Gala Dinner and Awards night. I was humbled to hear that so many now wish to carry on with this initiative and promote mental health in the work place."
Attendees of the evening included local celebrity chef and Lamp Ambassador Kwoklyn Wan. He said:
"The event was filled with loads of laughs, lots of giggles and overall it was a fantastically enjoyable event, in support of a great cause."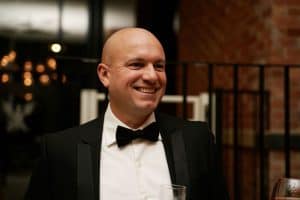 The charity was also honored to host The Deputy Lieutenant of Leicestershire Deputy Lieutenant of Leicestershire, Priyesh Patel MBE and The Lord Lieutenant of Rutland, Dr Sarah Furness who were proud to support the event and praised Lamp's work in the community.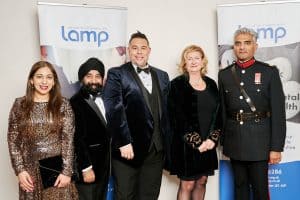 The gala, which was sponsored by Hastings Direct and Bond Adams Solicitors, also involved a fast-faced Brain Game quiz which saw teams competing to exercise their grey matter and be crowned champions on the night. The winners of the quiz were Mattioli Woods, providers of wealth management and employee benefits.
Any charity function wouldn't be complete without some fundraising and auction prizes were also handed out. Businesses across Leicester including Clare Walker Consultancy, Ask Sue Witts, Bond Adams and Hastings Direct gave generously to help Lamp raise money to continue to help those in need.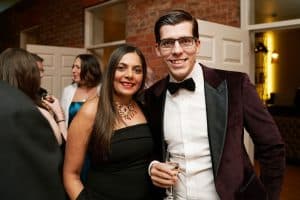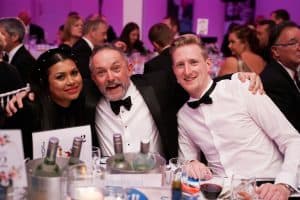 Prizes ranged from a Bouquet of Flowers every month for a year donated by Next, to Dinner and Champagne at Hambleton Hall, A Porsche Driving Experience donated by The Porsche Centre Leicester and a bespoke suit from Tailoring UK.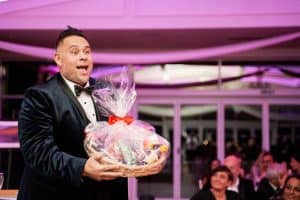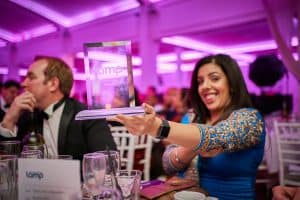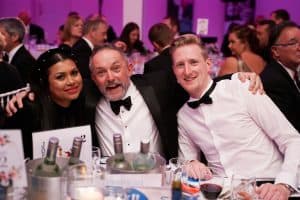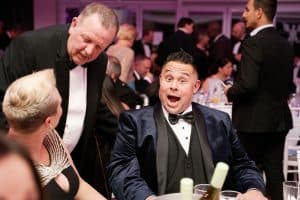 **Could you help Lamp to serve those in Leicester, Leicestershire and Rutland suffering from Mental Health problems? We'd love to hear from businesses who could help the charity grow its reach and cahnge the lives of those in our communities and their carers, who need us. Please get in touch.**