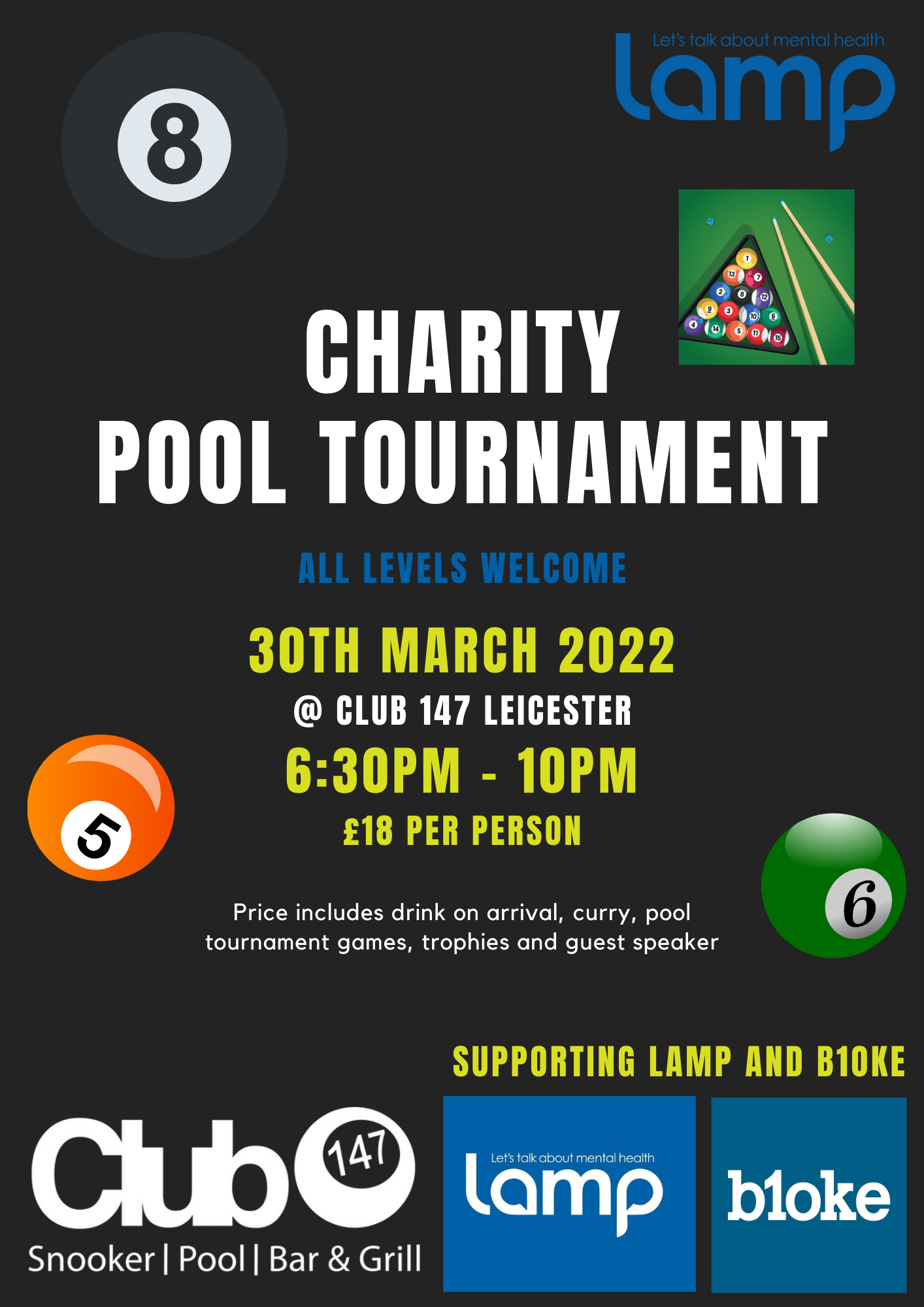 Pool Tournament – 30th March
6:30pm @ Club 147
Lamp aim to emphasise that sport such as pool can be a great way to facilitate conversations around mental health. That's why Lamp have teamed up to men's mental health charity, B1oke to come together and raise the profile of both our services.
Evening includes: Arrival Drink, Food, Pool Tournament, Trophies and Speaker, plus donation to Lamp and B1oke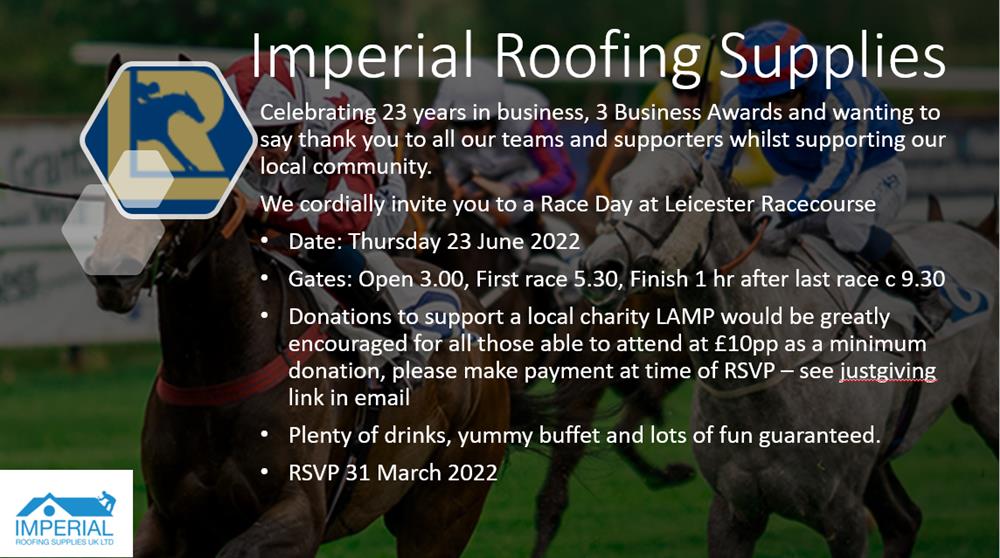 Race Day – 23rd June
3pm @ Leicester Race Course
Celebrating 20 years in business, Imperial Roofing Supplies would like to say thank you to all our supporters for being there for us over the years.  We couldn't have achieved it without you… and while we celebrate and enjoy lots of drinks and food… we thought it would be a great idea to do something for a wonderful local charity too at the same time.  We have selected LAMP who provide support to improve mental health in Leicestershire.
If you can donate a minimum of £10 per person coming to join the celebrations, it would be greatly appreciated.
For further details please email : imperialroofingsupplies@yahoo.com Go Karting at Sutton Karting Circuit – 28th May
1:30pm @ Sutton Karting Circuit. [/mk_page_section][/vc_column]