NHS child mental health services are failing the next generation
Six in 10 children and young people across England do not get treatment for problems such as anxiety and depression, data shows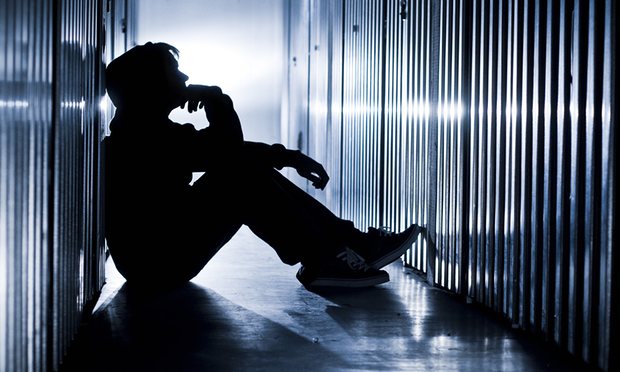 Up to four in five children with mental health problems are being denied access to treatment they urgently need in some parts of England, NHS figures show.
Overall six in 10 children and young people across England do not receive treatment for problems such as anxiety and depression, despite the risk of them coming to harm as their condition worsens.
The new data has renewed fears that vulnerable under-18s are suffering the effects of increasing rationing of psychological help on the NHS, despite high-profile government pledges to improve the service for children.
Family doctors and mental health campaigners voiced concern at the figures, which were obtained by the GP website Pulse. Dr Dominique Thompson, a GP in Bristol who specialises in young people's mental health, said the figures showed that NHS children and adolescent mental health services (CAMHS) were "failing the next generation. We risk our CAMHS becoming a source of national shame if they continue to be so poorly resourced."
Sarah Brennan, the chief executive of the charity Young Minds, said the figures revealed a highly damaging postcode lottery in care. She said: "It's unacceptable that so many vulnerable children aren't getting the support they need. Without treatment, children are more likely to self-harm or become suicidal, to be violent and aggressive towards those around them, or to drop out of school, which can ruin their prospects for the future. Delays can also have a disastrous effect on families, with parents forced to leave their jobs to look after their children."
Continue reading this article written by Denis Campbell at The Guardian