Four new companies join Lamp's Business Club
Four new companies have signed up to become members of Lamp (Leicestershire Action for Mental Health Project)'s Business Club, strengthening its role as an influential voice on workplace mental health throughout Leicester, Leicestershire, and Rutland.
The new businesses bring the total of Business Club members to over 50 and are Vehicle Consulting – a vehicle leasing company, Conversations with Impact – a coaching and therapy practice, Pattersons Commercial Law, and equipment supplier, Equipment Leasing Solutions (ELS) Limited.
Stuart McKee, Managing Director of ELS said:
"I am so excited to join so many business owners from the city and county to raise awareness around mental health, identify gaps within the workplace, and make a difference in Leicestershire. Lamp is an incredible charity that provides information and support through community events and aims to challenge the stigma, increase awareness and help those whose lives are affected by mental health. Recently, mental health has been on my mind, both personally and in the workplace – and it's something I continually try to improve and build upon."
Mark Evans, an executive coach from Conversations with Impact, said: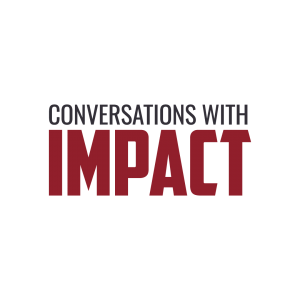 "Lamp Business Club was recommended to me by several people, and while it took me an age to get around to joining, I am glad that I did. The passion and commitment shown in my first LBC were plain to

see and I look forward to making a difference in any way that I can."
Harinder Sahota, Head of Practice Management at Pattersons Commercial Law said:

"It's important, now more than ever to recognise the significance of mental health in the workplace and provide the tools and a safe environment for those in need of support. We're keen to learn, listen and share experiences from the local business community about best practices to do this, whilst supporting the amazing work Lamp does in the community to help those trying to access mental health services."
Paul Stephenson, Managing Director of Vehicle Consulting Leicester commented:
"We have supported Lamp in the past with both karting and curry events, and decided that we wanted to try and help again. We are of the understanding that grants and support for charities is harder to get or a lot less than it used to be. Joining the Business Club was a way of contributing towards Lamp but I thought I would meet like-minded business owners that also wanted to help Lamp. Now that the meetings are in person, we can hopefully build relationships with other members, help each other and identify any support that we can give to Lamp and other businesses that may need help with mental health issues within the workplace."
Lamp set up its Business Club in March 2020 in a bid to bring influential leaders in corporations together to share best practice, identify needs-based gaps in mental health in the workplace, and enable those involved to make a difference with a collective voice.
Richard Kotulecki, Lamp's CEO said:
"We want to thank the new members for their support in joining our Business Club. We welcome them as they become part of a broad network of businesses across Leicester, Leicestershire, and Rutland, and we are excited to be working with them to strengthen Lamp's profile. We want to convey to businesses that prioritising mental health in the workplace can provide long-term benefits for companies and their employees. By creating a healthier work environment, employees can explore their full potential and this sets businesses up for success."
By becoming members of Lamp's Business Club, companies can gain vital skills and knowledge of implementing best practice in their organisations to address workplace stress and mental health, to create healthy, happy, and engaged workplaces that support staff and protect businesses. For more information on the Lamp Business Club, click here.
The next Lamp Business Club meeting will be held from 12-2pm on 18 May 2022 at Winstanley House and be the first in person meeting since launching the club. Guests are welcome. Contact Matt Barton at Lamp by email to find out more.
The charity has also launched a new Mental Health in the Workplace initiative to extend its expertise and aid to businesses in Leicester, Leicestershire, and Rutland, to serve its community as a strategic mental health partner. By joining the initiative, businesses can draw on Lamp's support to develop mental health strategies, fulfil health and safety objectives and provide mental health first aid training.
Firms that take part in the new initiative also have the option of connecting with Lamp's Business Club to grow their networks and meet other organisations with shared interests.