Loughborough Student's Badminton Club Supporting Lamp with virtual ride to Kyiv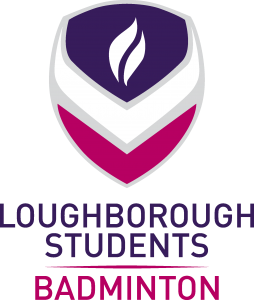 For the past few years, Loughborough Student's Badminton Club has taken on a cycling challenge to raise money for charity, with previous years involving cycling the distance from Land's End to John O'Groats, and from London to Rome. This year, they set themselves the challenge to walk, run or cycle the distance from Loughborough to Kyiv, Ukraine, where the 2021 European Championships are being held – a massive 1,620 miles! We'll be individually recording out walks, runs and cycles then adding our distances together each week!
Their GoFundMe page is still open for any last minute donations – any support would be greatly appreciated.
https://www.gofundme.com/f/loughborough-to-kyiv-walk-run-cycle?qid=9e7c38e0c02340e34f16754a3cc27eb9
See the journey below
Week 1
Over the past 7 days, we've travelled 338.7 miles, which takes us from Loughborough to Antwerp, Belgium! A special mention goes to Oscar Howes, who travelled the furthest individual distance at a magnificent 50.4 miles!
Thank you so much to everyone who has donated so far, we're all really excited to keep putting our distances together and to reach our goal of raising £1000!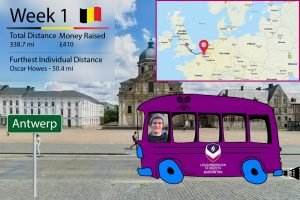 Week 2
"In the past week, we've travelled an incredible 556.1 miles which takes our current total to 889.7 miles. This gets us to Świebodzin, Poland, and past the half way point to our final destination! A special mention this week goes to George Tennent for the furthest individual distance of an immense 77.7 miles!"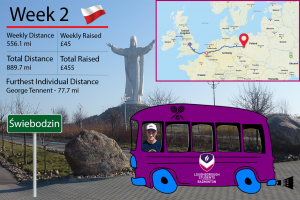 Week 3 update
Over the past 7 days, we've travelled 496.0 miles which takes our total combined distance so far to 1385.7 miles. This takes us to Lutsk, Ukraine and means we've got less than 240 miles to go until we reach our goal in Kyiv!
Special mention this week goes to Oscar Howes for travelling the furthest individual distance with a spectacular 109.7 miles!
We're so grateful to everyone that has donated and shared this link so far, and the whole team is proud to have raised over £500 for LAMP so far 🙂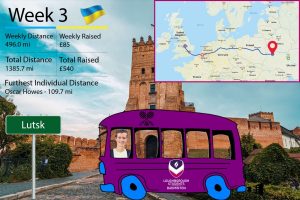 Week 4
Challenge complete! March 17
As a team, we're incredibly proud to say that we successfully walked, ran, and cycled 1620 miles to reach our final destination of Kyiv, Ukraine – in just 4 weeks!
Special mentions for the challenge go to:
– Furthest cycled: Oscar Howes with 209.6 miles
– Furthest run: George Tennent with 130.5 miles
– Furthest walked: Cindy Ng with 87.3 miles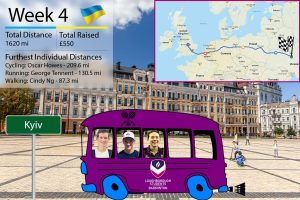 We're thrilled to have raised £600 for Leicestershire Action for Mental Health Project, thank you so much to everyone who has donated to this fundraiser and supported us through the challenge.
Loughborough Students Badminton xo
Alice Randell, Roby Clifford & The Team at Loughborough Student's Badminton Club