Lamp extends team of mental health advocates with appointment of Jane Hastings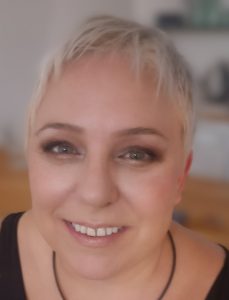 Lamp, the mental health advocacy charity, has appointed Jane Hastings as its new Senior Community Advocate. She joins Lamp from her previous role at Moneywise Plus and will extend the charity's advocates team, helping to support clients with mental health-related services provided through primary care such as GPs and NHS psychiatry departments.
Jane has previously worked for Moneywise Plus where she worked with the 'furthest away from job market', the long-term unemployed and those suffering with ill health. Her work focused on service user support, data and quality, with the aim of skilling up individuals, empowering them to feel more confident about returning to work. Prior to that, Jane worked for Citizens Advice on disability rights and money advice projects. She is also a qualified carpenter, running her own home and garden maintenance business, and was also a delivery driver for Asda.
Lamp offers free to access mental health advocacy for people in Leicester, Leicestershire and Rutland. The charity's advocates can help those who have already been diagnosed with a mental health condition or might be experiencing early signs and symptoms, and be unsure where to turn. Lamp uses a person-centred approach to each case that it supports by taking the side of that person and working in partnership with them to secure inclusion, equality and social justice.
Commenting on her new role, Jane said:
"As well as previous experience supporting vulnerable people and working in the voluntary sector, I also bring real lived experience to my role with Lamp. I've struggled with my own mental health since I was 14. I can relate to how people feel as I've also been in a position where I haven't had a voice. I'm looking forward to coming back into services that help and empower people, having more involvement directly with the people that we're supporting. I want to share my skills and knowledge to provide them with a voice and help them to be able to navigate the system for themselves."
Richard Kotulecki, Chief Executive of Lamp added:
"Lamp's advocacy provides people with the independence, clarity of purpose and equal opportunity to make a positive difference to their mental health journey and help them to rebuild their lives. Jane's appointment extends our expert team, and her lived and professional experience will really strengthen the team as demand for our services continues to increase."