Lamp is up for the 2021 Christmas Challenge
Lamp is set to take part in this year's Christmas Challenge, the UK's biggest match funding campaign.
The Christmas Challenge was first launched in 2008 and is run by The Big Give online donation platform. By 2020, the annual campaign had raised a total of £118 million for a variety of charitable causes.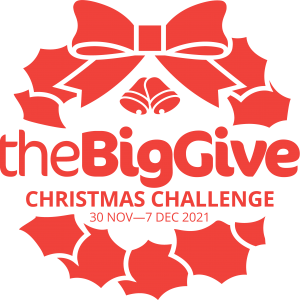 For donors, the Christmas Challenge is an opportunity to double your donations for the causes that you care about the most. Donations to Lamp will enable us to continue our work in mental health advocacy where we serve as a much-needed protective resource for the wellbeing of our community. Lamp's services can help those in need by navigating through the mental health system, seeking a formal diagnosis, challenging a formal diagnosis, challenging decisions made by health care teams and more.
Online donations to Lamp can be made via theBigGive.org.uk from 30 November, which has been dubbed Giving Tuesday, and will run until 7 December. All donations must be made using a debit or credit card and the amounts can be matched up to £25,000. Lamp's donation page is at
https://donate.thebiggive.org.uk/campaign/a056900001v2P6sAAE
The Big Give Christmas Challenge will enable us to double the online donations we receive – our funding pot will be boosted and matched by a Big Give Champion. Lamp's Champion is The Julia and Hans Rausing Trust, an external funder which will contribute to matching the funds raised by our donors. For example, an online donation of £100 will be doubled to £200.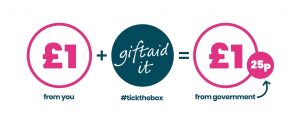 If Gift Aid is claimed, the donation could be worth £225. Donations will be doubled while matching funds last. Champion funds are ring-fenced for the charities they are supporting while the amount of Champion funds received by charities depends on their performance in the live campaign.
If we hit our target of £2,600 (or £5,200 when doubled) then we can continue to receive unmatched donations which can help to increase our chances of winning a Christmas Challenge Award. The award is given in recognition of the best performing charity among the hundreds of organisations that take part. Pledges, or the funds sourced by the charity, will be collected on 15 January 2022 and once all the conditions are met, we will receive the funds required for the donations to be doubled.
Richard Kotulecki, Lamp's CEO said:
"This is our first time participating in the Big Give Christmas Challenge. We are delighted to be a part of this national campaign and with your help, we will work towards achieving our target of £2,600. Please help us by pledging your donation to Lamp. Your kind generosity will ensure that we can continue extending our mental health advocacy service to our local community."
To support Lamp in the 2021 Christmas Challenge, look out for us on The Big Give's social media campaign which will run from 30 November to 7 December. Tag us in your posts – @LAMPadvocacy on Twitter and @lampleicester on Instagram, using the hashtags #ChristmasChallenge21 and #GivingTuesday.
You can learn more about this year's The Big Give's Christmas Challenge