Lamp needs your vote in the 'For The People Awards'
Lamp has been shortlisted in the Problem Solving category for this year's For the People Awards. The award celebrates an individual or organisation that has overcome an obstacle or a challenge in an innovative and optimistic way.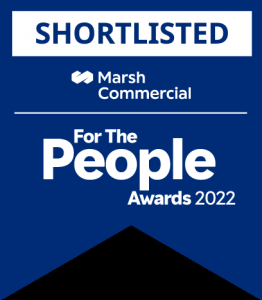 The winner will be decided by a public vote. Lamp needs your vote to increase its chances of winning a £5,000 grant from Marsh Commercial, a leading insurance broker and organiser of the competition. Voting is now open until midday (12.00) Sunday 20 November.

You can cast your vote here.
Please spread the word about our entry and share the details via social media. You can also add a note to your email signature and ask your friends, family members and colleagues to share this information on your behalf and get those votes in.
If Lamp wins the award, the £5,000 grant will bring in much-needed funds which will help to continue the charity's community mental health advocacy services.
Once the public vote closes, the winners will be announced at the end of November. Marsh Commercial's For The People Awards aims to recognise the work of businesses and individuals in their local communities.
The competition features four categories including Problem Solving, Personable, Enterprising and Passionate. For every validated entry, Marsh Commercial will donate £10 to support Ambitious about Autism, a charity for children and young people with autism.  Details on the competition and its various categories can be found here.