Mark Winterflood, Wellbeing Manager at Hastings Direct said:
"I first got involved with mental health and wellbeing in the workplace back in 2011 when I became an HR advisor at Hastings Direct. Leaders were increasingly talking about how their colleagues were struggling with mental health issues and often felt ill-equipped to deal with the situations with confidence. After a while it became clear to me and the company, we needed to do something to support our leaders and colleagues by signposting to the tools and resources as and when they needed support, which is when I was asked to launch our wellbeing programme in 2017.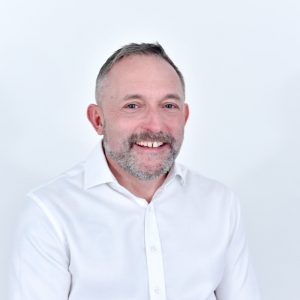 "When the programme was launched its key principles have been awareness and education and I sought to not just having our national wellbeing providers supporting our colleagues but look at local providers who are better placed to understand the local landscape where colleagues lived and worked. Lamp were voted by our Leicester colleagues in 2019, the charity they wanted to support as their diversity partners, so I needed to know more about the work Lamp did within the community and that's when our relationship started.
"I was asked to join Lamp's steering group which I was thrilled to agree to and to share my knowledge as Hastings' wellbeing manager. It has been an honour and a privilege over the years to play a part in Lamp's future, and long may that last, plus my own learning during these times has broadened and made me think about how mental health is approached in other sectors.
"2023 is set to be another challenging year and with Lamp doing what it does best, many people in Leicestershire and Rutland along with some of Hastings colleagues too will be helped when they need it the most by Lamp."