Riverside Festival Returns
Lamp will have its own stall at Leicester's popular Riverside Festival when it returns from 4-5 June this year. The stall will be located on Western Boulevard, where visitors can drop by to learn more about the charity.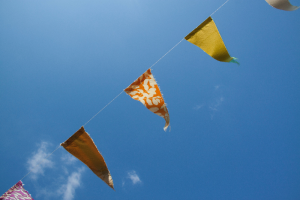 The event is a fantastic opportunity for Lamp and their team of volunteers to chat with visitors about the charity and its work, to raise awareness and drum up some funds. Lamp is on the lookout for volunteers who can help out at the stand on either one or both days, to hand out information and balloons for children, whilst also raising funds for the charity. If you would like to volunteer, please get in touch with Matt Barton, Lamp's Corporate and Community Engagement Officer at matthewbarton@lampdirect.org.uk
Up to 30,000 visitors are expected to attend the festival over the weekend to enjoy live music, along with a funfair and a host of other activities. The event is free to attend and will run from 12 to 7pm on Saturday 4 June and 12 to 5pm on Sunday 5 June. Western Boulevard, where Lamp's stall will be based, is the site of the hugely popular street market featuring delicious street food, arts and crafts stalls, plus the Ride Leicester cycling area.
Details of the event can be found here.