Talking about the evolution of the Lamp Business Club, Suz Everitt, founding member when in her role as Business Development Manager at Mattioli Woods says:
"As a company, we were taking mental health very seriously, advocating that wellbeing in workplace encompassed physical, mental and financial aspects, so I was proud to be part of the original steering committee who came up with the idea of Lamp's Business Club.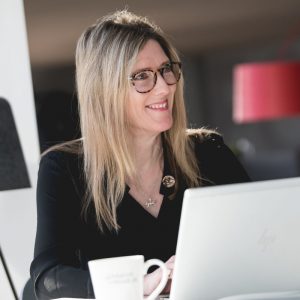 "The Business Club was initiated to not only highlight Lamp's critical work locally, but to help local businesses too. The Business Club raised awareness of what local companies were doing to help their workforce and to share insight. At Mattioli Woods, we were helping clients and their staff by providing online tools to signpost people to help for mental health issues before there was a requirement for NHS intervention."
"The Business Club vision was to spread the word throughout the local business community, by talking about mental health and making it more open and accessible. The online or in-person events provide an environment with no judgement and where people can securely tell their stories.
"The Lamp Business Club can provide the collective business community with a common goal that is inclusive, not exclusive; by uniting businesses and individuals to openly discuss mental health. There is nothing like this outside of general healthcare networks and it is gaining momentum as more businesses join and tell others about Lamp and the important work it delivers."
"The Business Club meetings centre on important guest speakers – whether talking from a personal or an employer perspective. "We're looking to encourage more businesses to join us in an environment where they can learn from each other, share experiences in an open forum and allow everyone to have a voice."