Welcoming two new Business Club members
Our Business Club is going from strength to strength with over 54 members now signed up, enabling us to bring influential leaders within corporate organisations together to share best practice, identify needs-based gaps in mental health within the workplace and to enable those involved to make a difference with a collective voice.
The latest recruits include Cite, a creative communications agency based in Leicester, and leading East Midlands law firm, Nelsons.
Team members from Cite first took part in the #Lamp5k walk in May during Mental Health Awareness Week as part of a fundraising drive that aimed to enhance the awareness of the benefits physical activity can have on mental health.
The outing proved to be a hit as it was the first time that Cite had held an in-person get together after months of remote working. More importantly, Cite had merged with Well & Truly, another Leicester-based marketing agency and the walk presented the perfect opportunity for the team and its recent joiners to come together and get to know one another – all for a good cause.
For Cite, the decision to join our Business Club underlined the significance the agency places on its team's mental health. Simon Williams, Cite's Operations Director, said: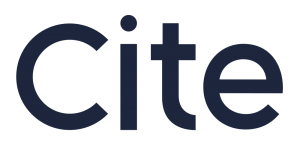 "Over recent times, mental health has rightfully come to the forefront of people's minds; both personally and in the workplace. It's an area we are continually working to improve and build upon. By joining up with LAMP we're committed to working with other like-minded businesses to ensure our team's mental health is taken seriously, whilst helping to improve awareness in the wider Leicestershire area."
Similarly, Nelsons recognises that it plays a key role as a responsible employer and business operator in Leicestershire and the wider East Midlands region.
The firm was set up in 1983 and has since grown to become one of the leading law establishments in the East Midlands with offices in Leicester, Derby and Nottingham. The firm's solicitors provide private and commercial legal services to a host of clients including businesses, individuals and families.
Nelsons has a distinguished reputation and is recommended by key industry publications, such as The Legal 500 and Chambers & Partners, and is currently featured in The Lawyer's UK list of top 200 UK law firms.
Elise-Marie Cipieres, the firm's HR Advisor said: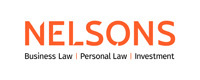 "We are delighted to become Lamp Business Club members and are looking forward to working with them and gaining vital knowledge and skills about how to implement best mental health practices in our business."
Find out more about the Lamp Business Club
Local Solicitors In Derby, Leicester and Nottingham | Nelsons (nelsonslaw.co.uk)