Let's come together and support mental health in our community
Time to Talk Charity Dinner
Thursday 15th June 2023
Winstanley House, Hinckley Road, LE3 1HX
7pm – 10:30pm
£69 per person + Sponsorship Opportunities Available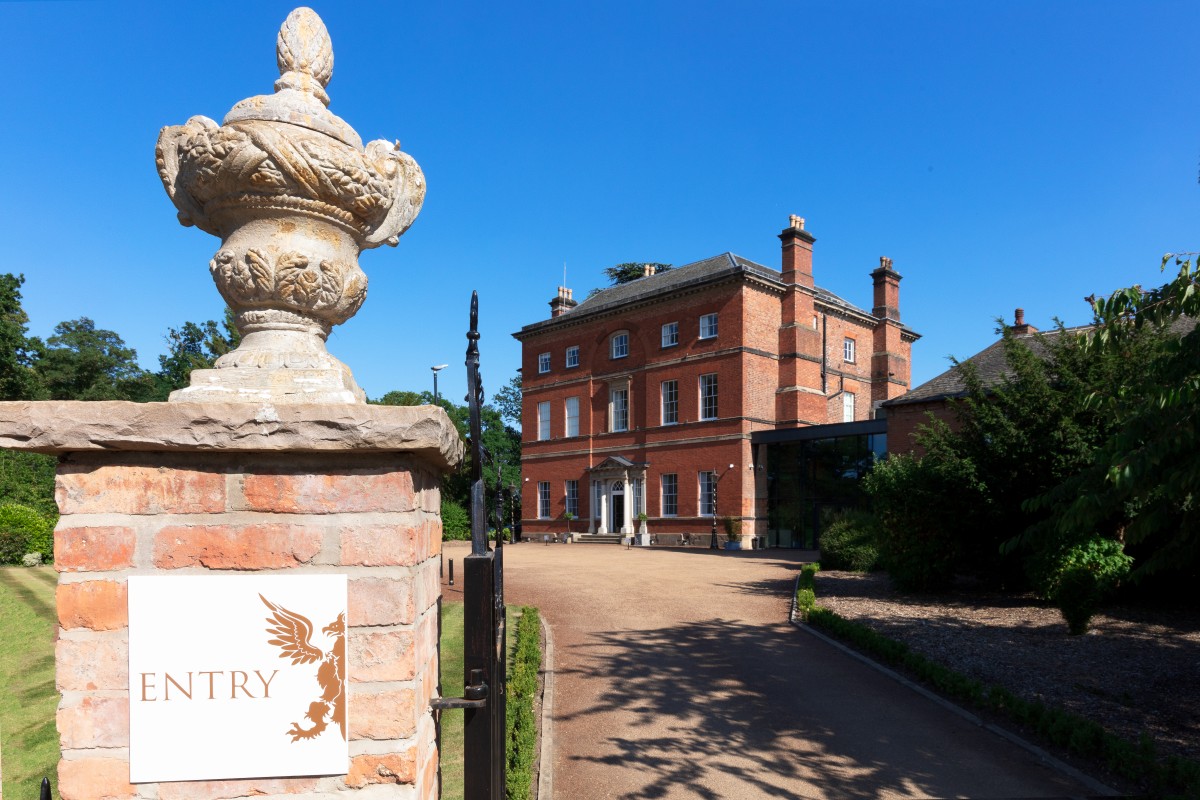 The Conversation….
You're invited to join our open and insightful conversations on the 15th June to raise awareness of mental health, learn more about Lamp's Community Mental Health Advocacy Work, fundraise and hear from business supporters sharing their own mental health experiences and journeys.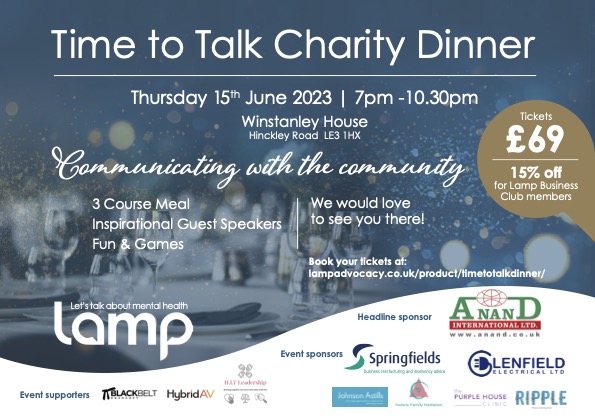 Lamp's mission is to navigate people through the complexities of mental health support and empower them to rebuild their lives.
Advocacy
Leicestershire Action for Mental Health Project (Lamp) provides free community mental health advocacy to people of Leicester, Leicestershire and Rutland, as well as Carers advocacy in these areas. Established in 1989, we are by the side of individuals struggling to access mental health services. To those feeling vulnerable, confused and unsure where to turn to access support. Lamp support people on their mental health recovery journey, help people navigate through the disjointed and complex mental health system, empower them to speak up and thus allowing them to access the right support and therefore rebuild their lives.
Advocacy takes a person-centered approach to recovery. Rebuilding lives by empowering people to say what they want, secure their rights, represent their interests and obtain services they need.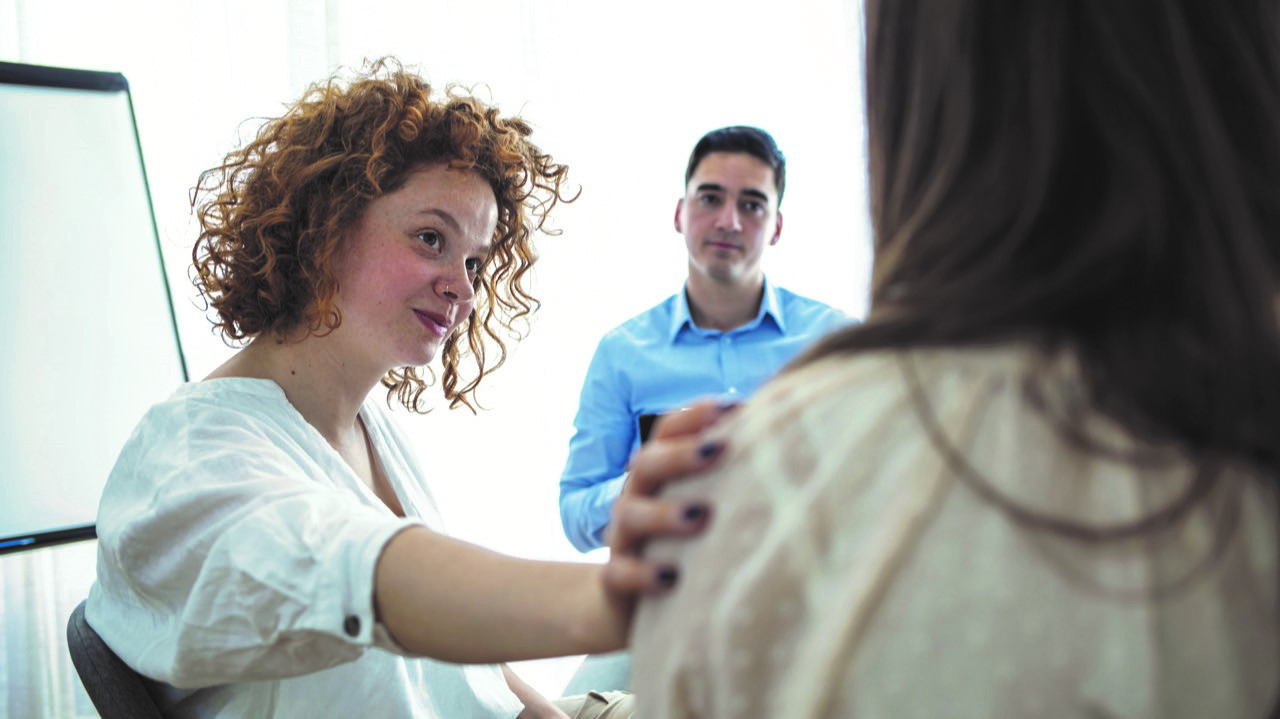 £75 can provide an advocate to support an individual during a GP, Community Mental Health Nurse or Psychiatric appointment
£750 pays for our full range of advocate support to empower a person to rebuild their life